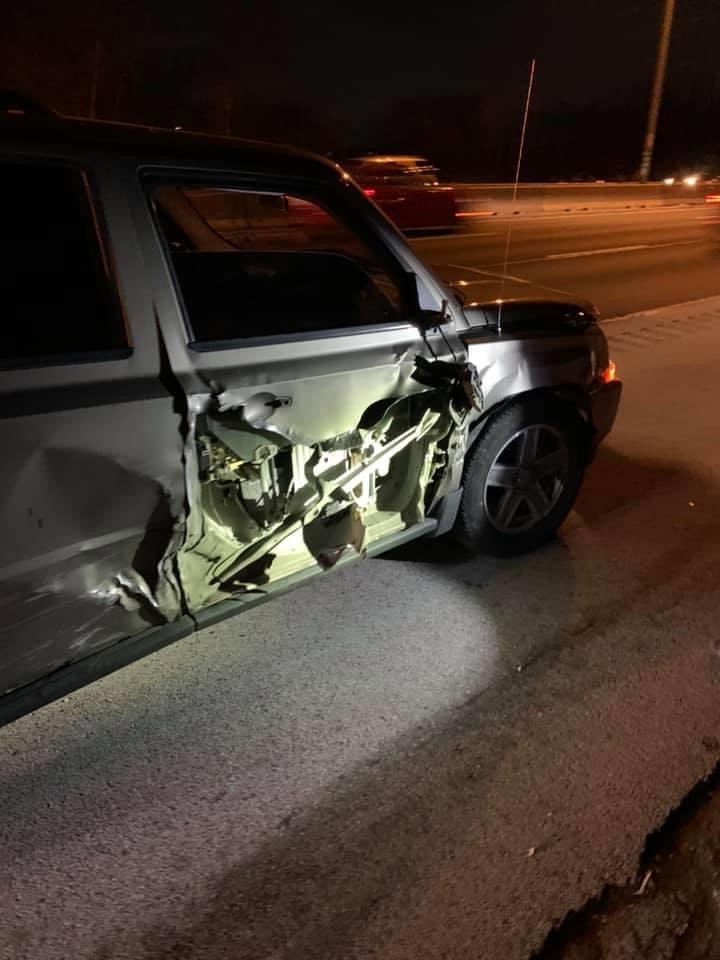 Tow Truck Struck By SUV On The Bishop Ford
A tow truck out of Calumet City was recovering a disabled vehicle on the side of I-94 (Bishop Ford) near the 130th Street exit Saturday around 10:41pm when the tow truck was struck by an SUV. The SUV (pictured) who was traveling in the right line was stuck by a third vehicle traveling in the center line forcing the SUV into the tow truck. The driver in the center line that caused the crash fled the scene according to the Illinois State Police. The SUV driver forced into the tow truck was cited for Scott's Law.

The tow truck driver was nearly hit himself as he was about to exit his truck an eyewitness told RNS. The SUV side swiped the tow truck damaging the drivers door, front wheel, and drivers side quarter panel of the truck. The tow truck driver was uninjured luckily.

Region News reminds drivers, upon approaching an emergency vehicle, including a tow truck, that is stopped on a highway with its emergency lights activated, the driver of a vehicle traveling on the same side of the highway shall slow down and proceed with caution and move to a non-adjacent lane if it is safe to do so.
Please follow and like us: