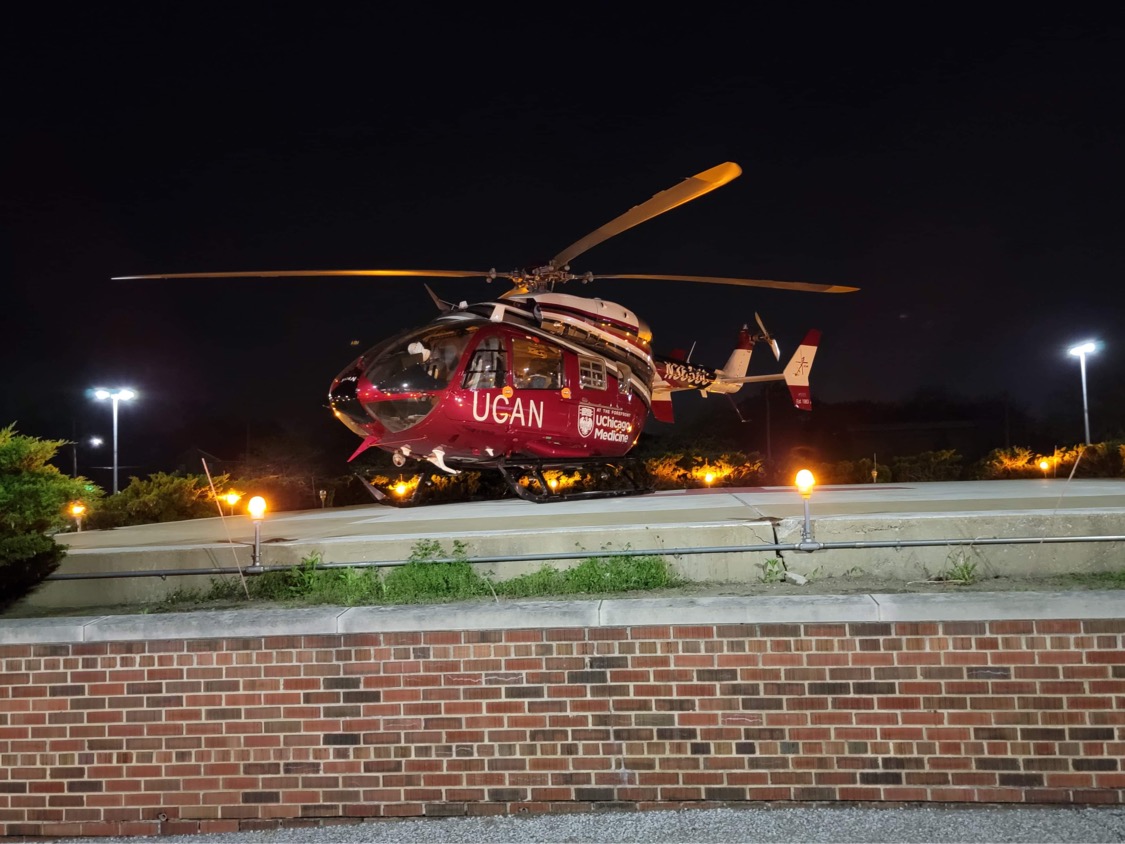 Two Morton Students Hit By Vehicle Friday
On November 19th, at approximately 7:10 a.m., Hammond police responded to the area of 169th st. and Kentucky Ave. in reference to a pedestrian accident, according to Lt. Steve Kellogg.
Upon arrival, officers learned that a 16-year-old male was executing a turn onto 169th street and failed to see two females crossing the road due to the sun in his eyes. The girls are age 18 and 17 and are students at Morton High School, Kellogg said.
Hammond Firefighters used airbags to lift the pick up truck off one of victims who was pinned under the vehicle. The University of Chicago Helicopter transported one of the females to Chicago to treatment, according to Hammond Fire Chief Jeff Smith. Both females were conscious and breathing on scene.
The 17-year-old was uninjured and the 18-year-old is in stable condition expected to be released from the hospital later today.
Alcohol was not a factor in the accident, police said. 
The School City of Hammond immediately sent their Crisis Response Team to Morton for the students, teachers, and staff who need their attention. "We ask that you join us in extending heartfelt prayers and support to our students and their families," school officials said.
Please follow and like us: