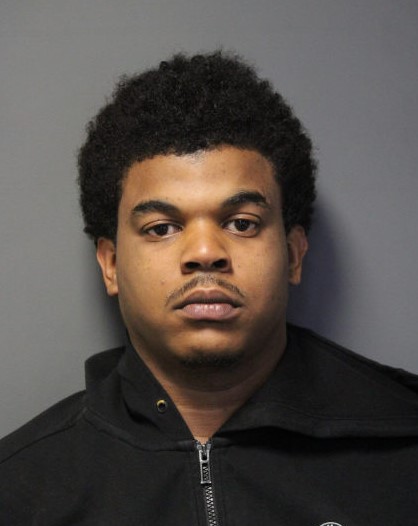 UPDATE ON LANSING AUTO THEFT THIS WEEK
On Monday, June 5, 2023, the Lansing Police Department responded to Old National Bank, 18120 Torrence Avenue, for a report of a motor vehicle theft.
An unknown male black offender entered a silver Cadillac which was left running in the parking lot and had two minor children inside (ages 1 and 9). The offender told the children to exit the vehicle, and when they did not, he drove off with them still inside. The offender then crashed the vehicle into a nearby garage and fled the area on foot. The children were unharmed. An extensive search of the area took place with the assistance of the Cook County Sheriff's Police Canine Services Unit, as well as Chicago Police / Cook County Sheriff's Police Helicopter Task Force. The offender was unable to be located at that time.
Lansing Police Department Detectives were able to obtain video footage of the offender. On June 8, 2023, detectives located a subject in the area of 176th Place and Torrence Avenue who was positively identified as the offender. Casean Cornell, 25, Lansing, was subsequently charged by the Cook County State's Attorney's Office with kidnapping and possession of a stolen motor vehicle. He is scheduled to appear at Central Bond Court, 2600 S California Ave, Chicago, on June 10, 2023.
Casean Cornell is currently on bond for a November 2022, Aggravated Unlawful Use of a Weapon arrest.
The suspect Casean A Cornell, 25 years old, of the 17700 block Rosewood Drive, Lansing, IL was charged with Kidnapping – Class 2 Felony and Possession of a Stolen Motor Vehicle – Class 2 Felony. Additional charges are pending.
Please follow and like us: