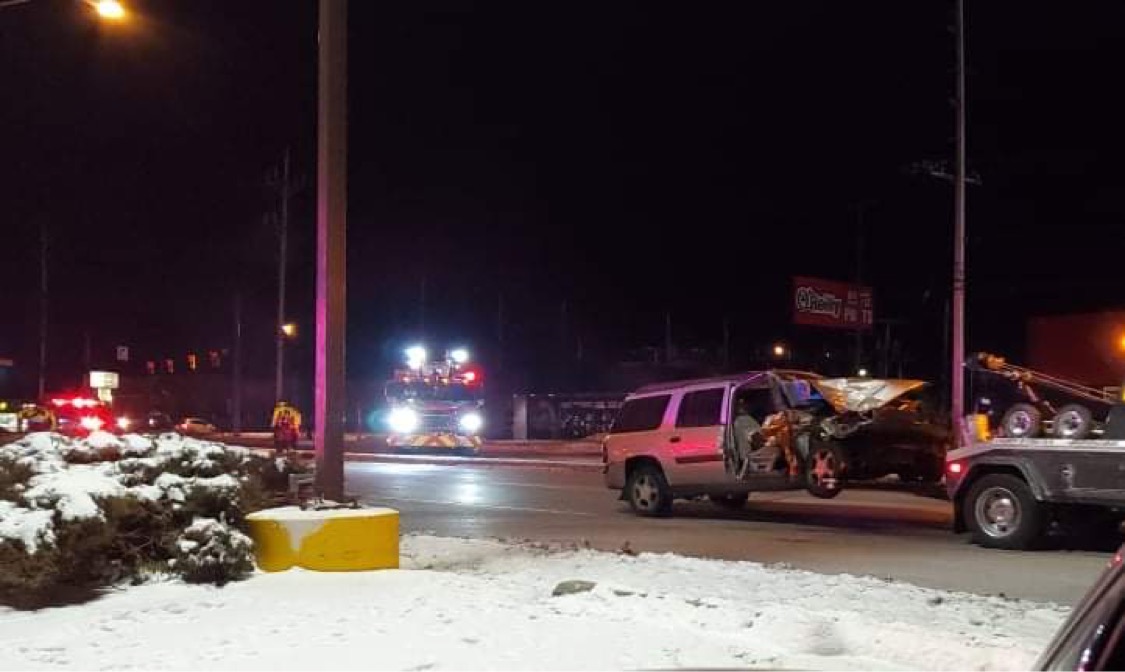 Wanted Man Refusing To Stop Crashes Vehicle In Merrillville
On Friday 01/07/2022 at approximately 10:04 PM a Merrillville Police Officer on routine patrol observed a vehicle stopped at 87th & Broadway while it had a green light, according to Assistant Chief Kosta Nuses. 
The officer went to check on the vehicle to make sure it wasn't disabled and activated his emergency lights. The vehicle then drove off at a low speed, Nuses said.  The officer followed, observing the vehicle driving erratically.  It appeared as if the driver was intoxicated, police told RNS. The vehicle then picked up speed and the stop escalated to a pursuit.
Officers attempted to deploy stop sticks but were unsuccessful.  The fleeing vehicle continued until it later collided with another vehicle at 61st & Broadway.  The driver of the fleeing vehicle was taken into custody.  It was determined that the driver had an active warrant, with full extradition, through Indianapolis, Nuses said. A passenger in the fleeing vehicle was injured and occupants of the innocent vehicle were also transported for unknown injuries.

Please follow and like us: