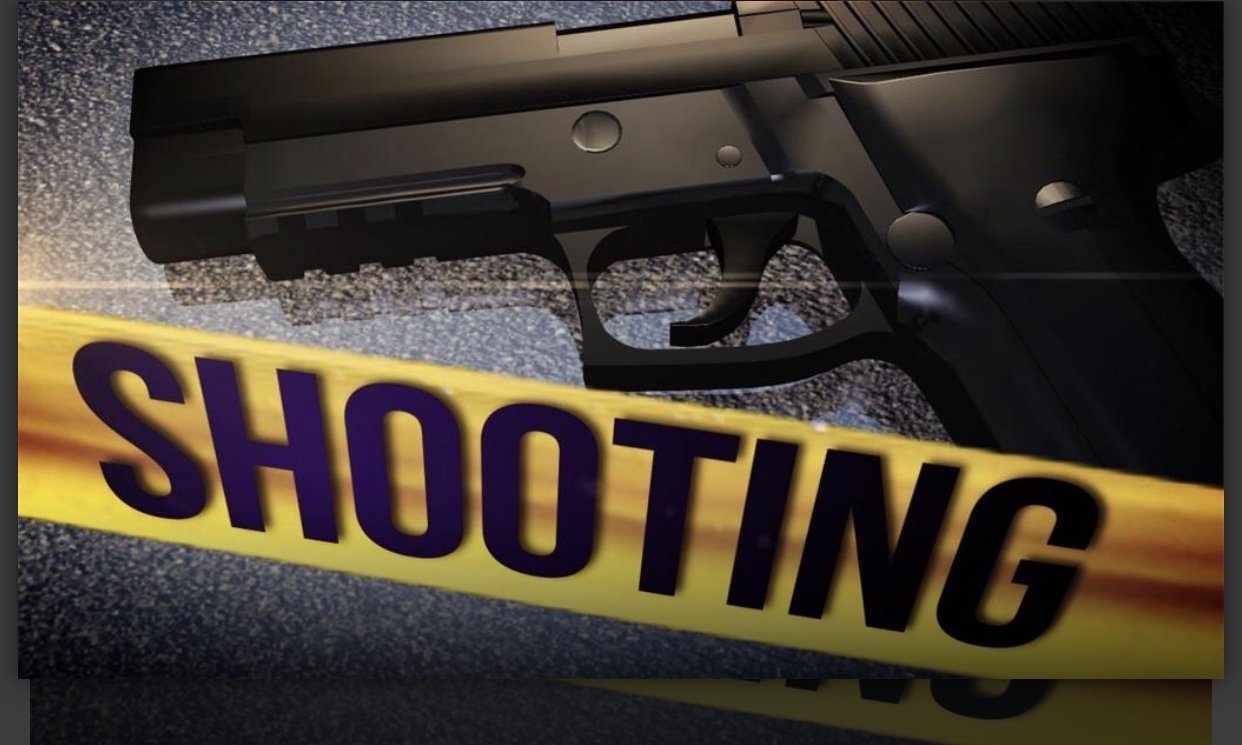 6 People Shot In A Club Early Sunday Morning In Gary
On Sunday, June 12, 2022 at approximately 1:57 AM Gary Officers were dispatched to the 1700 block of Grant Street for shots fired at Playo's Night Club, according to Gary Police.
Residents in the immediate area described hearing 50+ shots during this time. The packed night club took cover while people laid on the ground scared and asking, "who is shooting," while shots were still being heard nearby, a video online showed. A large group also ran out of the club and scattered onto Grant St after having to cross a blood path at the door with multiple people laying on the ground shot, another video showed.
Upon arrival, officers observed an unresponsive 34-year-old male, near the entry way suffering from apparent gunshot wounds and he was transported to Methodist Hospital Northlake by Gary Medics. An additional unresponsive 26-year-old female from Merrillville was located inside the night club and was also transported to the hospital by Gary Medics. Four additional people were shot during the incident, police said.
Due to the number of injured people and large crowd to evacuate additional agencies responded to assist including Gary Medics, Lake County Sheriff Department, Griffith Police Department, Highland Police Department, Indiana State Police, Lake Station Police Department, Indiana University Northwest Police Department, and The Lake County Coroner.
The unresponsive male and female were later declared deceased, police said. The Lake County Coroner has released the names of the two deceased as Jonte Dorsey, 34, of Joliet and Jah'Nice Quinn, 26 of Merrillville. One of the other gun shot victims is in critical condition and three others appear to have nonlife-threatening injuries, police said.
Lake County Metro Homicide Unit is investigating, anyone with information on this incident is encouraged to call 219-755-3855 or the Crime Tip Line at 866-CRIME-GP.
UPDATE -Gary Mayor Jerome Prince Orders Playo's Closed Sunday
"First, on behalf of the City of Gary, we are praying for the families and friends of the two people who lost their lives at Playo's nightclub on Saturday night," Mayor Jerome Prince said. "I cannot imagine the pain you're feeling, and I truly wish I could offer words to comfort you. We also send prayers for full healing for those who were injured." "Here, in Gary, we are taking steps to make our community safer and to hold businesses accountable for their actions. Today, I signed a letter ordering the temporary closure of Playo's. We will thoroughly investigate the Saturday night incident and determine our next steps."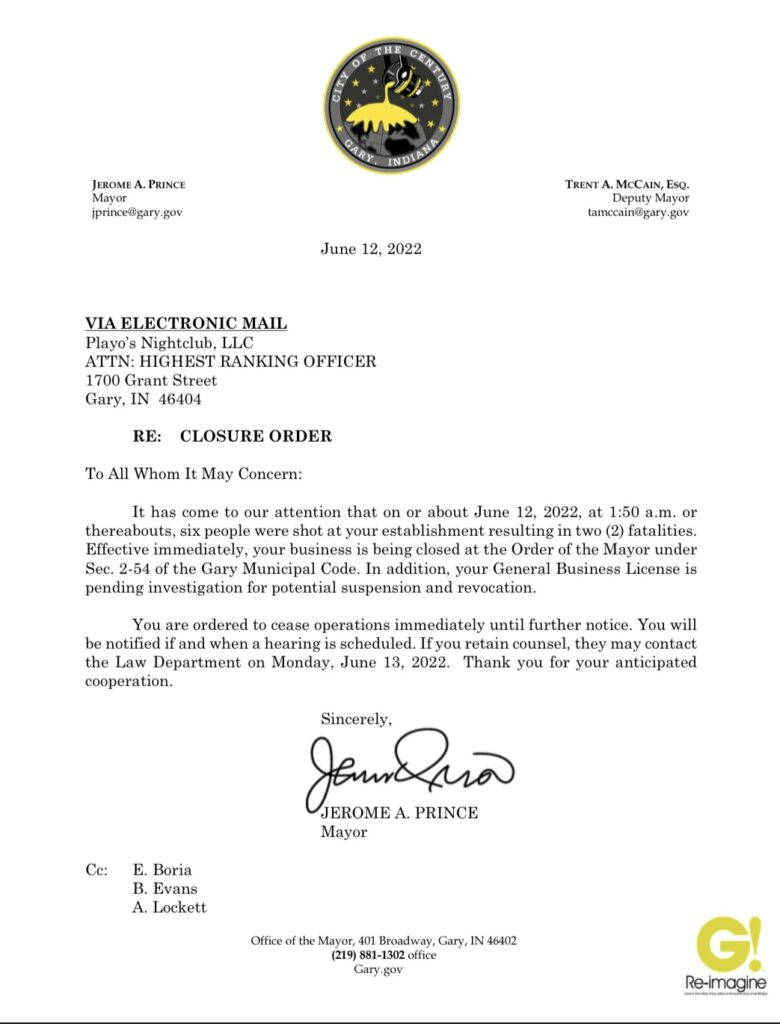 "Lastly, we're identifying the numbers of calls that go to the Gary Police Department from a number of businesses. If their operations are jeopardizing our communities, we will hold them accountable, too." "We will do what it takes to protect our community," Prince stated.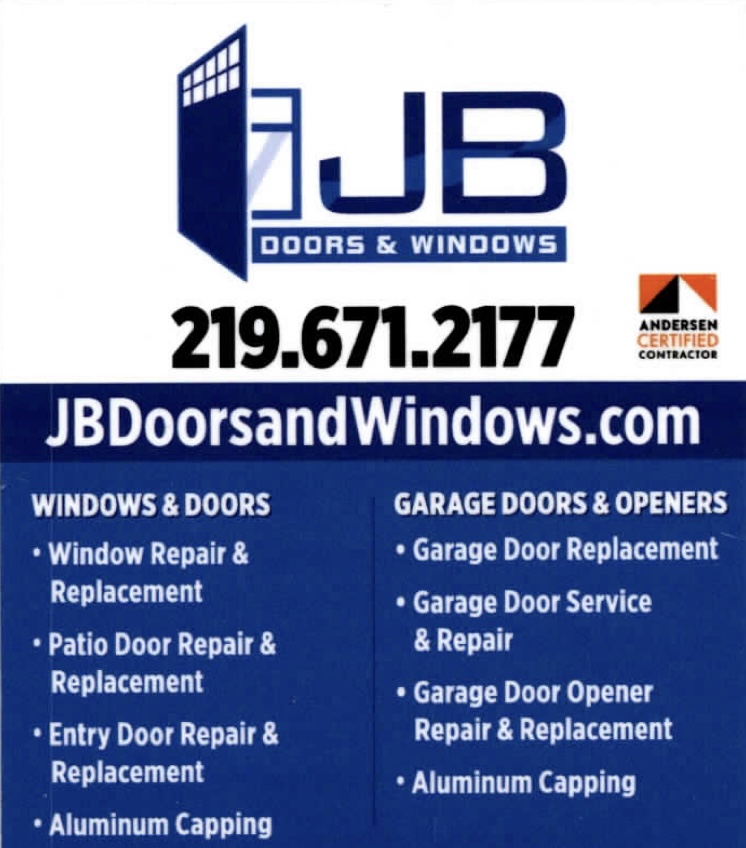 Please follow and like us: