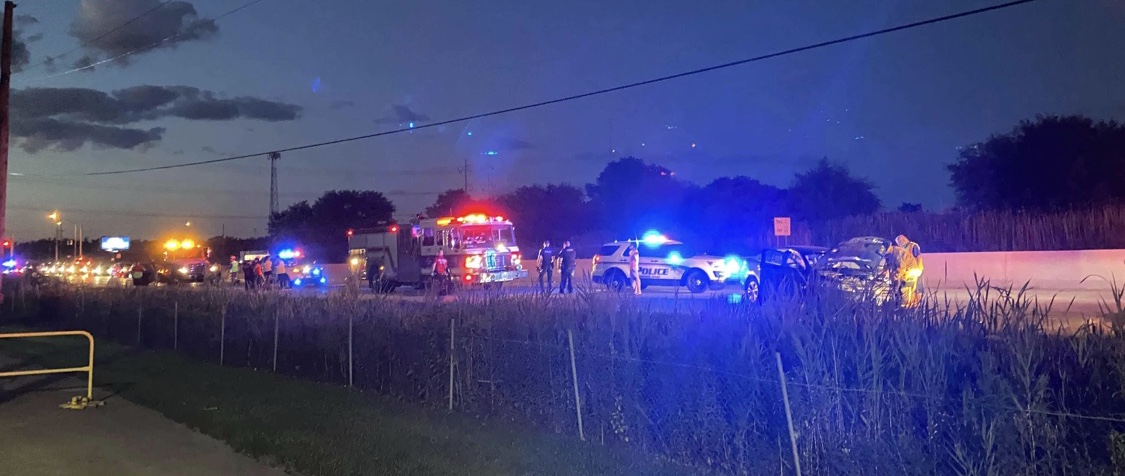 Alcohol Suspected Cause of Crash On Cline
Around 8:30pm Monday, Highland Police were dispatched to a crash on Southbound Cline Avenue in the 8600 block, according to Commander John Banasiak of the Highland Police.  On arrival, it was learned that a Ford Fusion driven by a 34 year old female from Bloomington ran into the rear of a Toyota Camry which was stopped and occupied by a 17 year old female from Griffith, Banasiak stated. This impact caused the Camry to go off the roadway.  The Camry driver did not claim any injuries but the Fusion driver suffered scrapes and cuts.  She was transported to Community Hospital via Superior Ambulance Service for treatment.  Two others were also were also transported according to Highland Fire Chief William Timmer.
Alcohol use is suspected in this crash and officers are awaiting toxicology results, Banasiak said.

Highland Police were assisted by Highland Fire Department, Superior Ambulance Service and Griffith Police Department.The accident remains under investigation.
Please follow and like us: