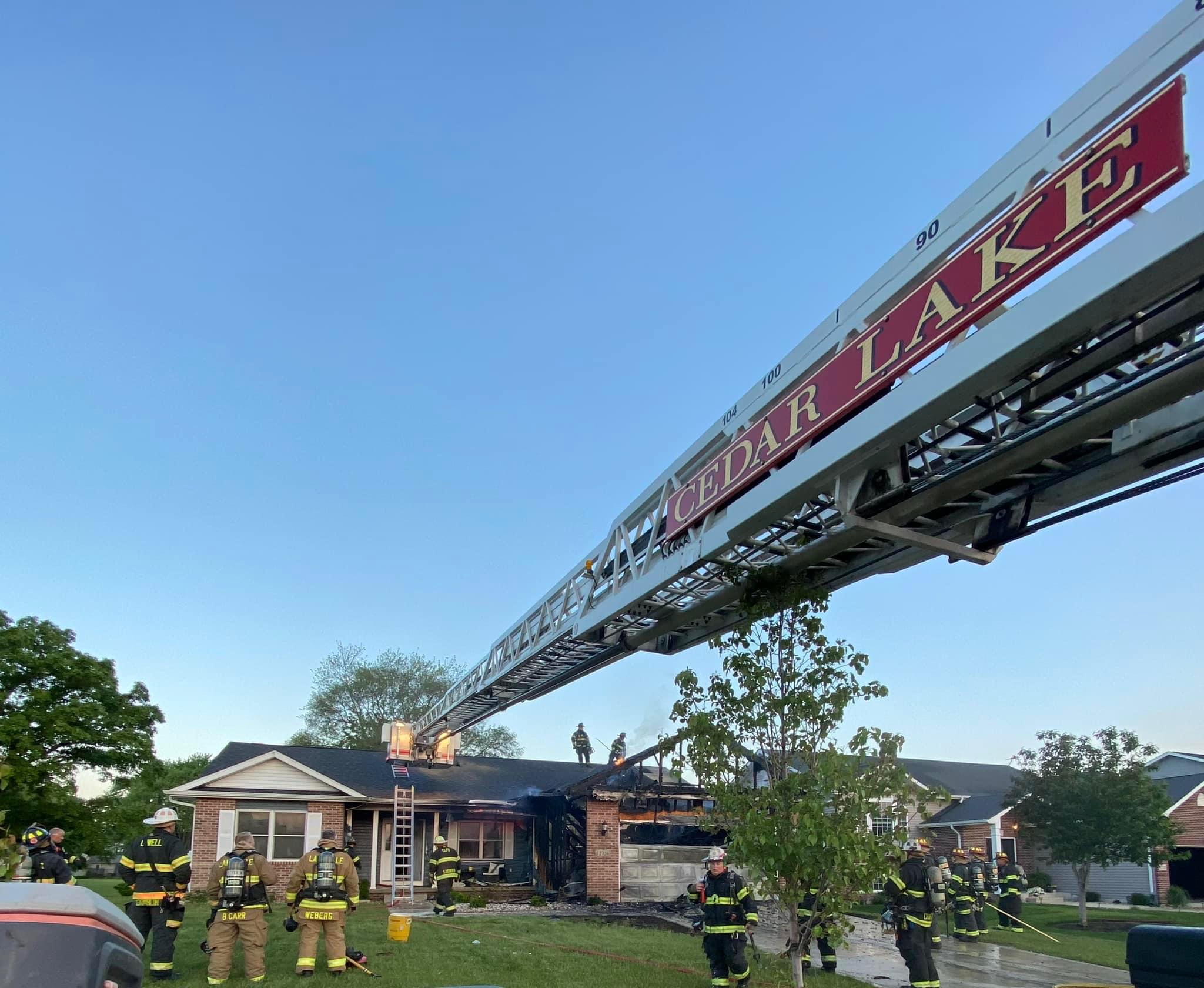 Early Morning Fire In Cedar Lake
At approximately 5:00 AM, Sunday, Cedar Lake Fire Department responded to the 12700 block of Hess St, for a residential structure fire, according to Cedar Lake Fire Department. Prior to their arrival, a working still alarm was requested due to the "header" that was visible from a distance.

Upon arrival, crews were met with heavy fire involvement from the garage, along with two vehicles that were still inside, a statement said.
Cedar Lake thanked the mutual aid departments for their assistance at the scene and for providing station coverage, as well as Southcom 911 and Lake County 911.
Mutual Aid Departments on this incident:
St. John Fire Department
Lowell Fire Department
Crown Point Fire Rescue
Lake Dalecarlia Fire Department
Beecher Fire Protection District
Lake Hills Fire Department
Schererville Fire Department
Crete Township Fire Protection District
Photo Provided By CLFD
Please follow and like us: