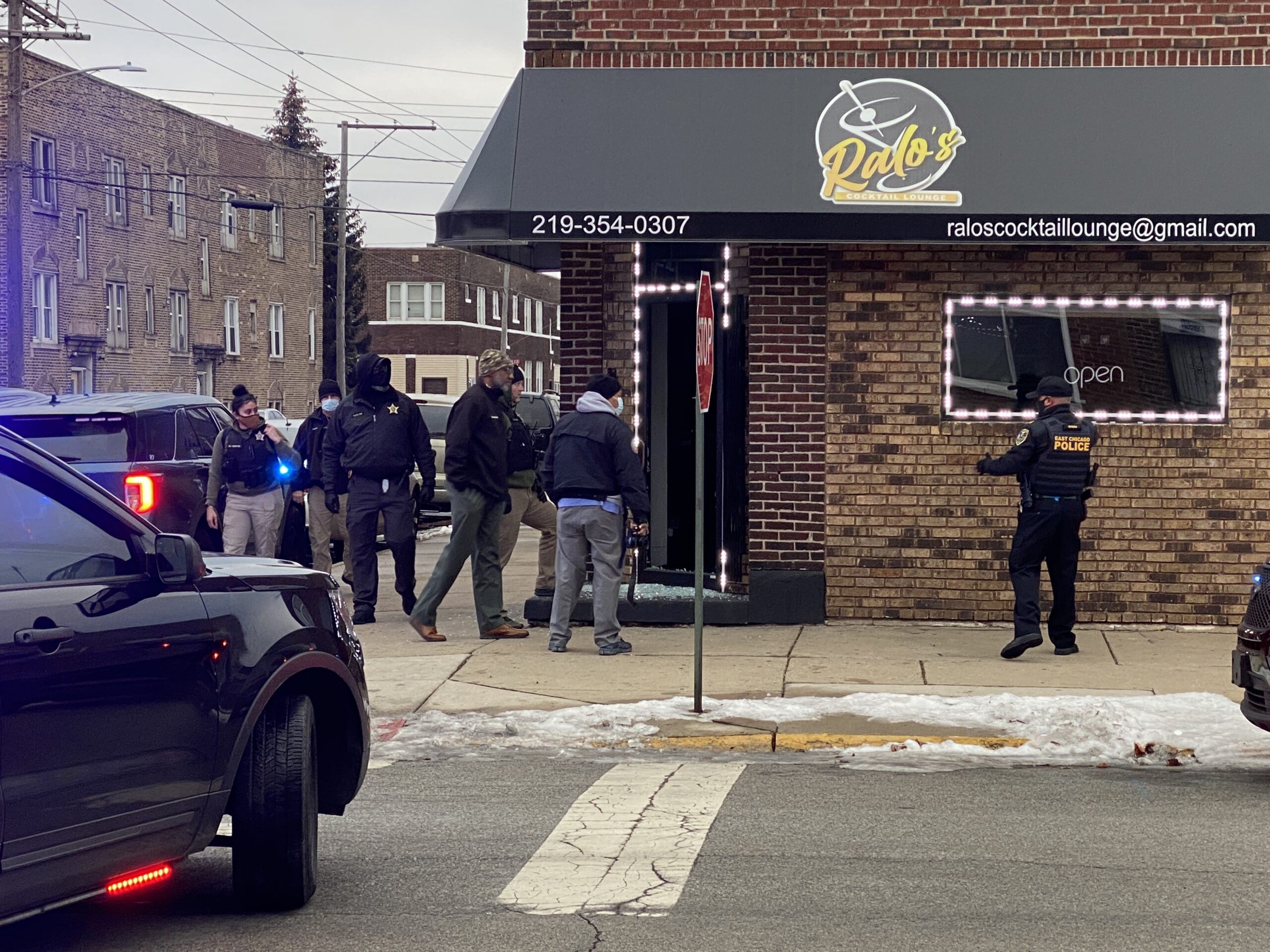 East Chicago Police Execute Warrant On Ralo's Bar
East Chicago Police executed a warrant Thursday shortly before 4 PM at Ralo's Cocktail Lounge located on the corner of E. 140th & Alder Street in East Chicago.
East Chicago Police told RNS this raid was executed for video evidence of the Christmas Day Homicide that the owner would not release fully. The bar has been closed since the incident and the owner was not available for comment.
On 12-25-2021 around 1:46 AM EC Police responded to the bar and found a male shot in the head outside the front door of the bar face down. The male was unresponsive and later identified as 32 year old Eric Douglas of East Chicago by The Lake County Coroner.
East Chicago Detectives knocked on the door of Ralo's Bar to speak with any potential witnesses, but someone from inside the bar locked the front door, East Chicago Police Deputy Chief Jose Rivera said. Officers could see people inside, but they refused to come to the door. Rivera told RNS that police would be in touch with Excise Police regarding previous issues at the bar.
"During the investigation contact was made with the business owner, East Chicago Councilman at Large Dwayne Rancifer," police said. "Councilman Rancifer advised police that he retained an attorney and that we would have to go through his attorney for any information regarding the homicide that took place outside his property," police said.
Please follow and like us: