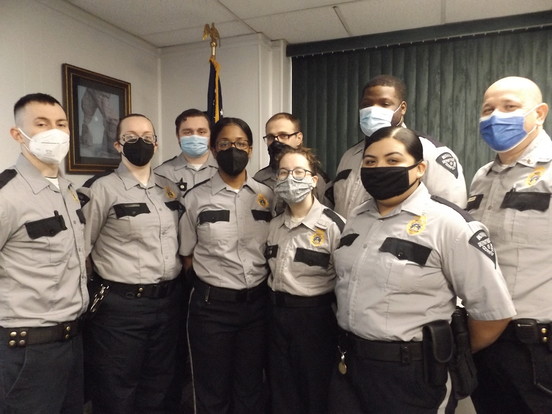 Eight Officers Promoted To Correctional Sergeants
Deputy Warden Jason Nowatzke announces the appointment of eight Correctional Officers to the rank and position of Correctional Sergeant at the Indiana State Prison. Jazmine Contreras, Antonio Allmon, Christopher Fredianelli, Erica Hilliker, Padrick Schmitt, Jasmine Washington, Alyssa Weldon, and Scott Batsel were promoted to Correctional Sergeant effective February 7, 2021.
Each of the newly promoted staff members have developed personally and professionally by either the sacrifices they made for their country, the pursuant of an advanced education, or by their trainings within the Indiana Department of Correction.
Deputy Warden Jason Nowatzke said, "We are fortunate to have people of this caliber available to serve this facility and the Department of Correction. Congratulations and good luck on your new assignment".
Please follow and like us: