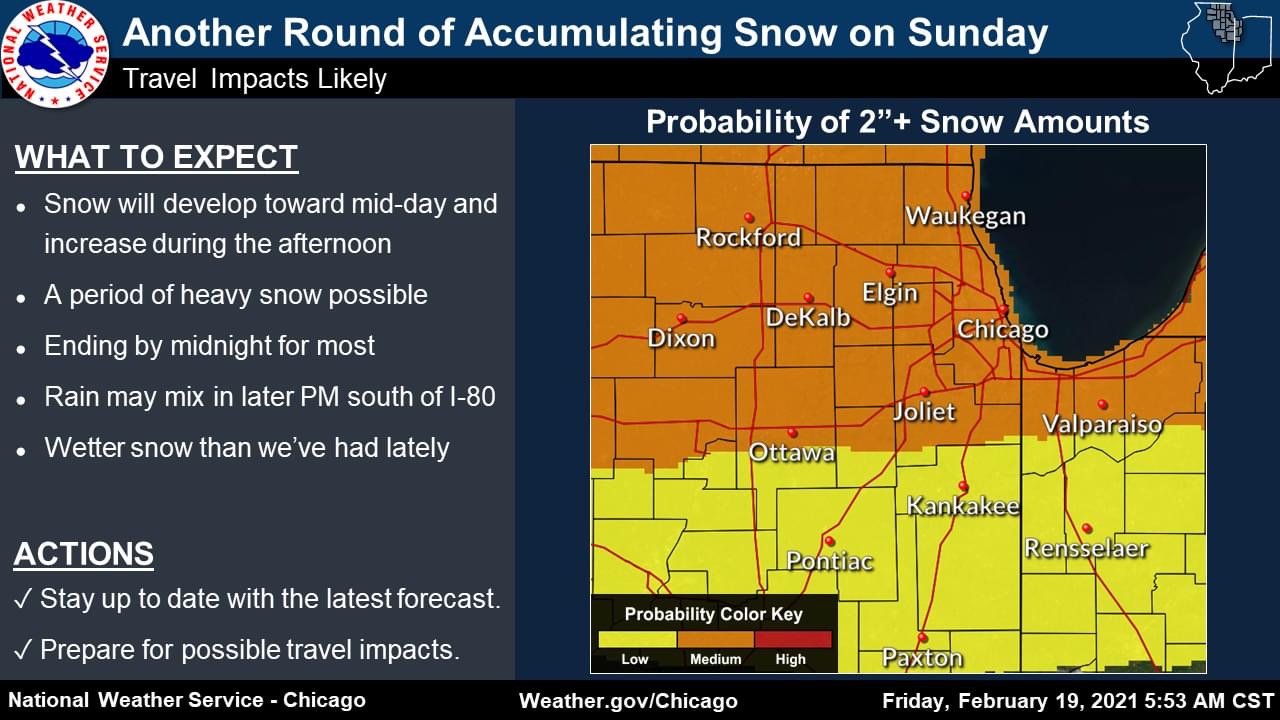 Heavy Wet Snow Expected In Portions Of Far Northern Areas
Expect yet another round of accumulating snow and travel impacts on Sunday, according to NWS Chicago.
While amounts are not expected to be significant, the snow could come down heavy at times and it will be a wetter snow than we've had in a few weeks. The overall highest amounts are favored to occur near and north of I-80, with a swath of 3-4″ possible for portions of the area if heavy snowfall rates persist long enough.
Rain may mix in toward sunset into the early evening south of I-80. The precipitation will end by midnight for most of the area, though light snow may hang on for a bit after in some spots of northeast Illinois and northwest Indiana.
Please follow and like us: