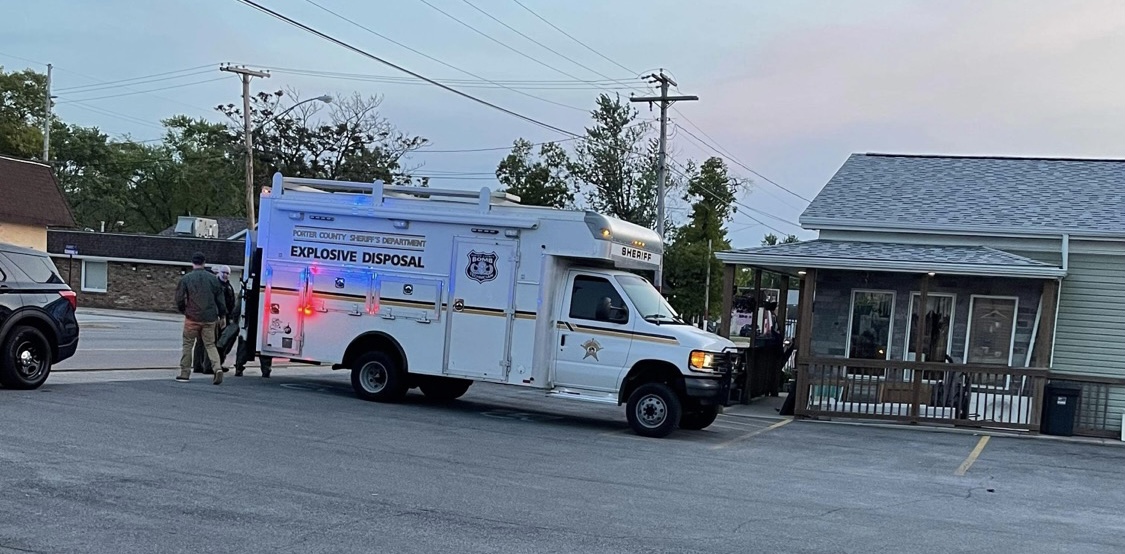 Explosive Device Found And Destroyed In Lake Station
Porter County Bomb Squad responded to an incident that took place at 3126 Central Ave in Lake Station Monday around 7 PM.
The Porter County Bomb Squad was called out by Officers after a explosive device was located by a shop owner, police said Monday night. The device was located within box's that came from a storage unit that was bought after the owner fell behind on payments and the contents were auctioned off.
This was not a targeted event and the general public is not in any danger as the device was destroyed by the Porter County Bomb Squad, Lake Station Police said.
There will be an ongoing investigation by the Porter County Bomb Squad.
Please follow and like us: