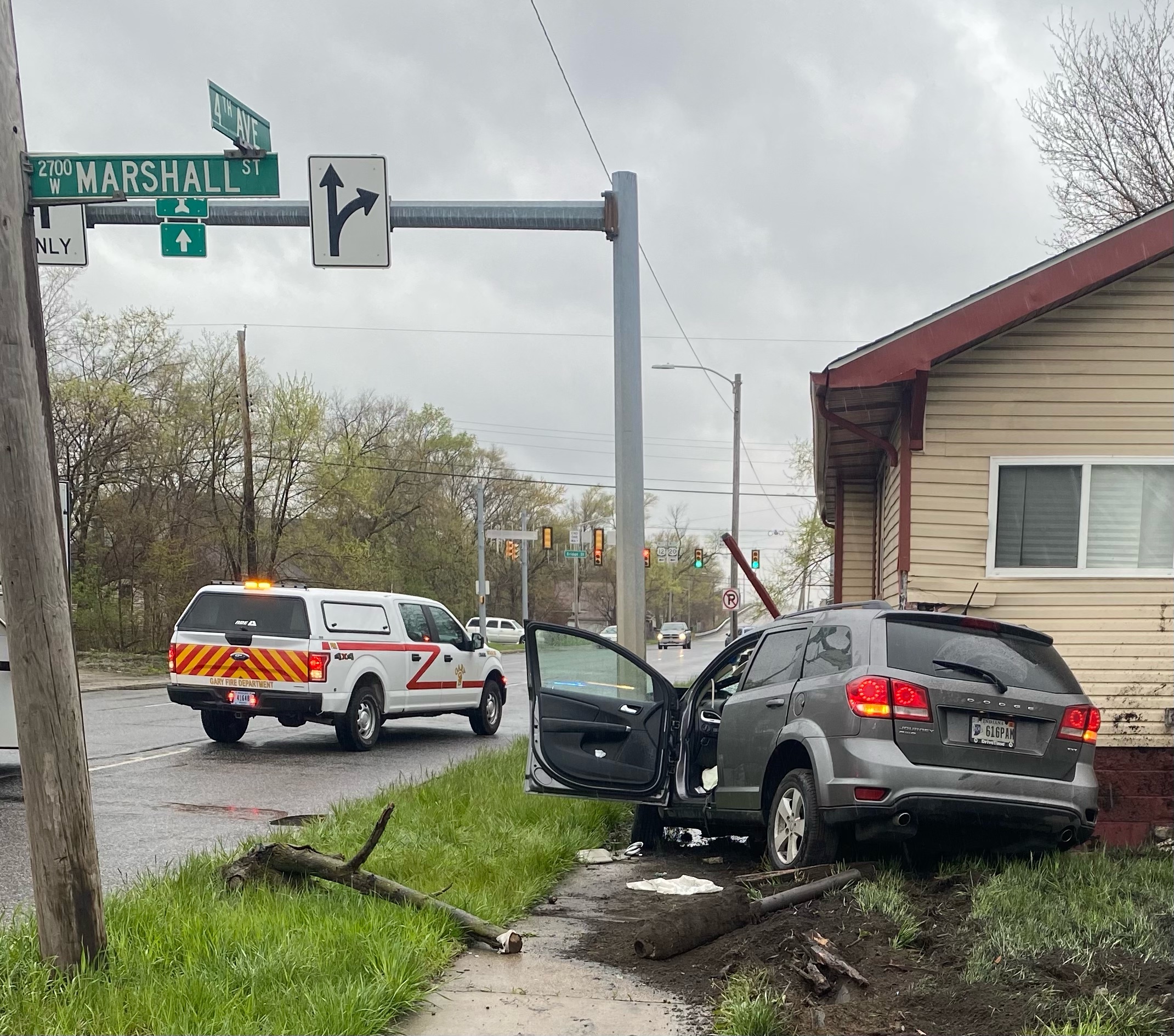 Gary Police Investigate Fatal Crash Monday
Gary Police & Fire responded to a single vehicle crash Monday around 2:30 PM on the corner of 4th Ave & Marshall Street, according to Commander Jack Hamady of The Gary Police.
A 2012 Dodge Journey was traveling West on 4th Ave and lost control while changing lanes. The Journey left the roadway at a high rate of speed striking an occupied residence on the northwest corner, Hamady told RNS. The vehicle was only occupied by the driver.
The driver was transported to a local hospital but later succumbed to his injuries. The Lake County Coroner has not identified the driver. None of the residents were injured in the home.
Gary Police Department Traffic Division and Gary CSI processed the scene.
Please follow and like us: