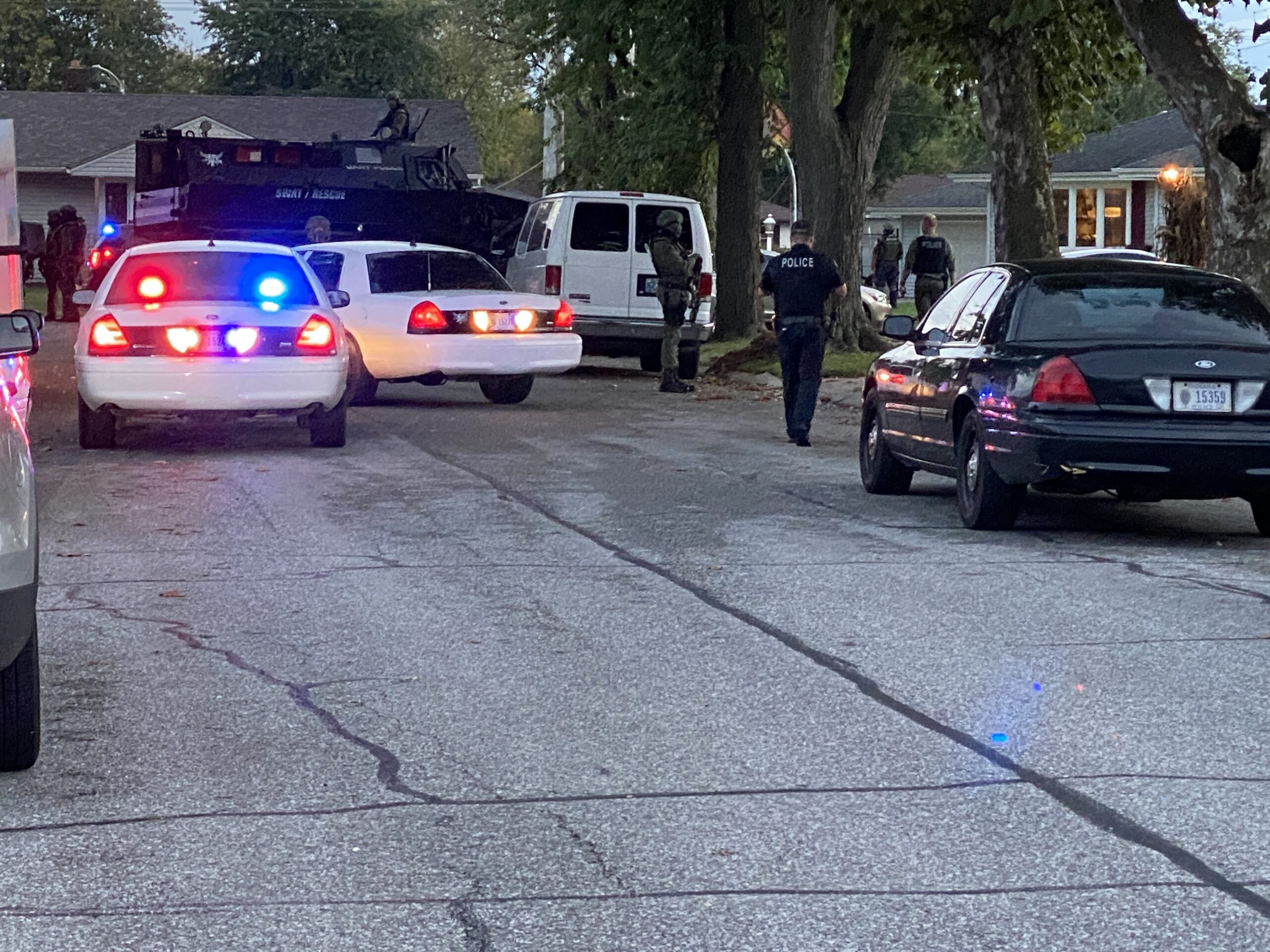 Gary Police Raid Highland Home
Gary Police conducted a search warrant on a Highland residence on the 8400 block of 5th Pl utilizing Gary SWAT on Thursday around 6PM.
"We heard a loud truck go down the street and looked out to see the Gary Police MRAP and multiple Gary Police cars converging on a home. We had no idea what was going on so we locked the doors and went to the basement," neighbors told RNS.
Gary Police Detectives say on Sunday, October 3rd, two Highland McDonald's employees were involved in a physical altercation at the restaurant. One male juvenile from Highland and another male juvenile from Gary were fighting over alleged racial slurs being said.
Hours after the physical altercation took place the Gary juvenile teens home was shot up on the 4300 block of W. Ridge Road in Gary, according to Gary Police Detectives. There was no injuries from this shooting however damage to the home. Police utilized License Plate Readers (LPR) to track the shooting suspects vehicle which led police back to Highland.
On Thursday October 7th Gary Police obtained a Search Warrant and took two people into custody at the Highland home. Police were seen carrying out evidence bags of suspected drugs and a weapon as well from the home.
Gary Police made it clear they will not tolerate offenders coming in to their city to commit crimes and flee to neighboring communities.
One juvenile and one adult have charges pending approval through the Lake County Prosecutor's Office.
Please follow and like us: