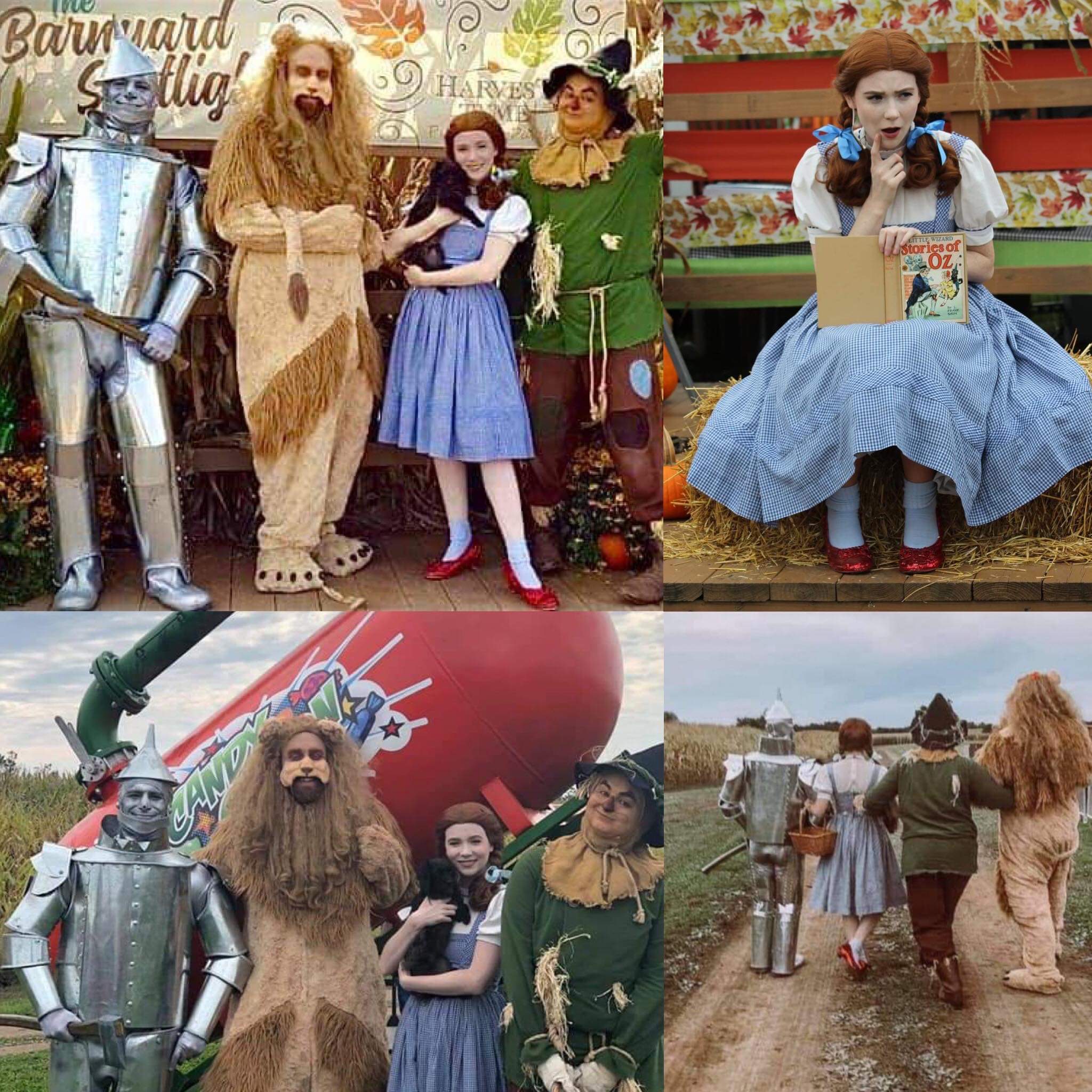 Harvest Tyme Family Farm Celebrates "The Wizard of Oz"
Region News Sponsor Harvest Tyme Family Farm Celebrates "The Wizard of Oz"
LOWELL, INDIANA – The beloved classic movie "The Wizard of Oz" comes to life Saturday, September 16th and Sunday, September 17th at Harvest Tyme Family Farm in Lowell.
Owner Josh Sickinger said the two-day event celebrates the beloved classic movie which premiered August 25, 1939. Both festival days are filled with family friendly fun including character photo opportunities with Spirit of Oz Troupe characters Dorothy, Toto, the Cowardly Lion, Scarecrow, and the Tin Man! There will be story-time sing-alongs, a candy cannon launch, and a costume contest.
"We keep bringing back the Wizard of Oz festival theme because of Northwest Indiana's love for the movie," Sickinger said. "We can see how much our guests appreciate the movie and remember the very popular Wizard of Oz fest that was held for many years in Chesterton."
This Wizard of Oz special event coincides with their Unicorn Tyme event. – meaning you can experience double the fun for one magical price. Admission to the park, which is open from 10 AM to 6 PM, is $24.95 online or $29.95 at the gate. This year, Harvest Tyme is offering an exclusive online deal for families where they can enjoy each ticket for the special price of $19.99, when 4 or more tickets are purchased.
The event schedule is: 10:30 AM – 10:45 AM: Opening Ceremony; 10:45 AM – 11:30 AM: Character Photo Opportunity; 11:45 AM – 12:15 PM: Story-Time Sing Along; 2:00 PM: Candy Cannon Launch; 2:30 PM – 2:45 PM: Costume Contest; 2:45 PM – 3:30 PM: Character Photo Opportunity; 3:45 PM – 4:15 PM: Story-Time Sing Along; 4:30 PM – 5:15 PM: Character Photo
Opportunity; and 5:30 PM – 5:45 PM: Closing Ceremony. Register for the Wizard of Oz costume contest at the Harvest Tyme stage at 2:00 PM for a chance to win prizes in each age group.
Harvest Tyme Family Farm is the perfect place for family fun. Owner Josh Sickinger stated that he loves meeting the wonderful guests and seeing families come back year after year to continue their annual traditions.
There is so much to experience on the farm; from exploring the butterfly garden and playing farm games with the family to eating delicious treats like our popular donuts and kettle corn. In addition to 20 + animatronic unicorns currently on the farm, there are a variety of amusement rides including the Tilt a Whirl, Fun Slide, Monkey Barrels, Swings, Banana Squadron, Miner Mike Roller Coaster, Jumping Pillow, Pirates Revenge, Corn Twister, and Grand Carrousel. There is also an assortment of sweet treats and delicious food available.
Harvest Tyme Family Farm operates on 45 acres of family owned farmland. It has been in operation for 16 years and always focuses on family fun and making traditions.
"We work hard year-round to make sure that every visitor to our farm has a memorable and enjoyable experience," Sickinger said.
Harvest Tyme is located at 17904 Grant Street in Lowell. For further information visit www.harvesttymefun.com or the Harvest Tyme Facebook page. You can also contact Harvest Tyme Family Farm at (219) 440-2FUN.
Please follow and like us: