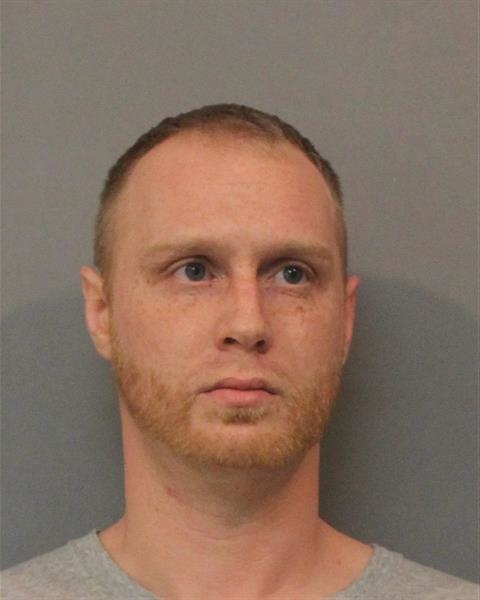 Hobart Man Assaults Female Then Held A Gun To Her Head
Hobart Police responded to a 911 hang up on March 11, 2020 on the 2800 block of W. 38th Place, according to an affidavit statement. 
When officers arrived they found a male walking out of the residence who came up to the responding officer and stated that him and his girlfriend were having an argument. The male now identified as Michael Alexander couldn't tell officers what the argument was about but appeared nervous and irritated according to police. Officers asked Alexander where his girlfriend was and he stated that she had left but was not sure. Alexander walked to the back of the residence to check to see if her car was there still and officers followed in which they found her sitting in her vehicle crying and upset with a broken phone. The female was yelling for Alexander to get back and officers had him return to the front.
The female stated to Police while she was home alone Alexander was likely out drinking and came home to find her on the phone in bed. Alexander took the phone from her and began screaming then threw the phone, breaking it. Alexander then choked the female victim to the point she was unable to breathe. Police reports state Alexander then continued to shatter the phone by throwing it multiple times before saying he would punch and kill her. At that point that's when Alexander grabbed a loaded shotgun and held it to her chin saying, "I should kill you, but not in my house." He then told her to get in the car and take a ride a Gary and he would make it look like a suicide, the report states.
The female got up and ran out of the room and called 911 on the land line only to have it ripped off the socket and she was choked again. The female was able to free her self and ran to get her keys and purse in which she locked herself in the vehicle till police arrived. Hobart Police recovered a shotgun and noticed visible marks on the victims neck along with the house in disarray, the affidavit states.
Michael Alexander was charged with –
Domestic Battery With A Deadly Weapon – Level 5 Felony
Intimidation – Level 5 Felony
Strangulation – Level 6 Felony
Intimidation – Level 6 Felony
Criminal Confinement – Level 6 Felony
Domestic Battery – Class A Misdemeanor
Intimidation – Class A Misdemeanor
Criminal Mischief – Class B Misdemeanor
The Hobart Police Department will continue to aggressively pursue individuals who choose to engage in physical violence against his or her intimate partner, Captain James Gonzales told RNS. Domestic violence exposes itself in many different forms, and some common forms can be verbal abuse, mental abuse and physical abuse. Domestic violence manifests over time and victim(s) rarely acknowledge or know that they are victims, because they become so accustomed to the abuse. If you find yourself in an abusive relationship or if you have any questions about what may constitute an abusive relationship, please contact our Hobart Police Victim's Advocate, Andrea Graciano or her assistant Samantha Bull at 219-942-1125 Ext. 1069 (Graciano) or 1061 (Bull). Additionally, they can be contacted by their e-mails at agraciano@cityofhobart.org or sbull@cityofhobart.org. The Hobart Police Victim's advocate can offer or provide resources to those who are victim(s) of domestic violence. If you are in need of assistance or in danger, please dial 9-1-1 immediately.

Please follow and like us: