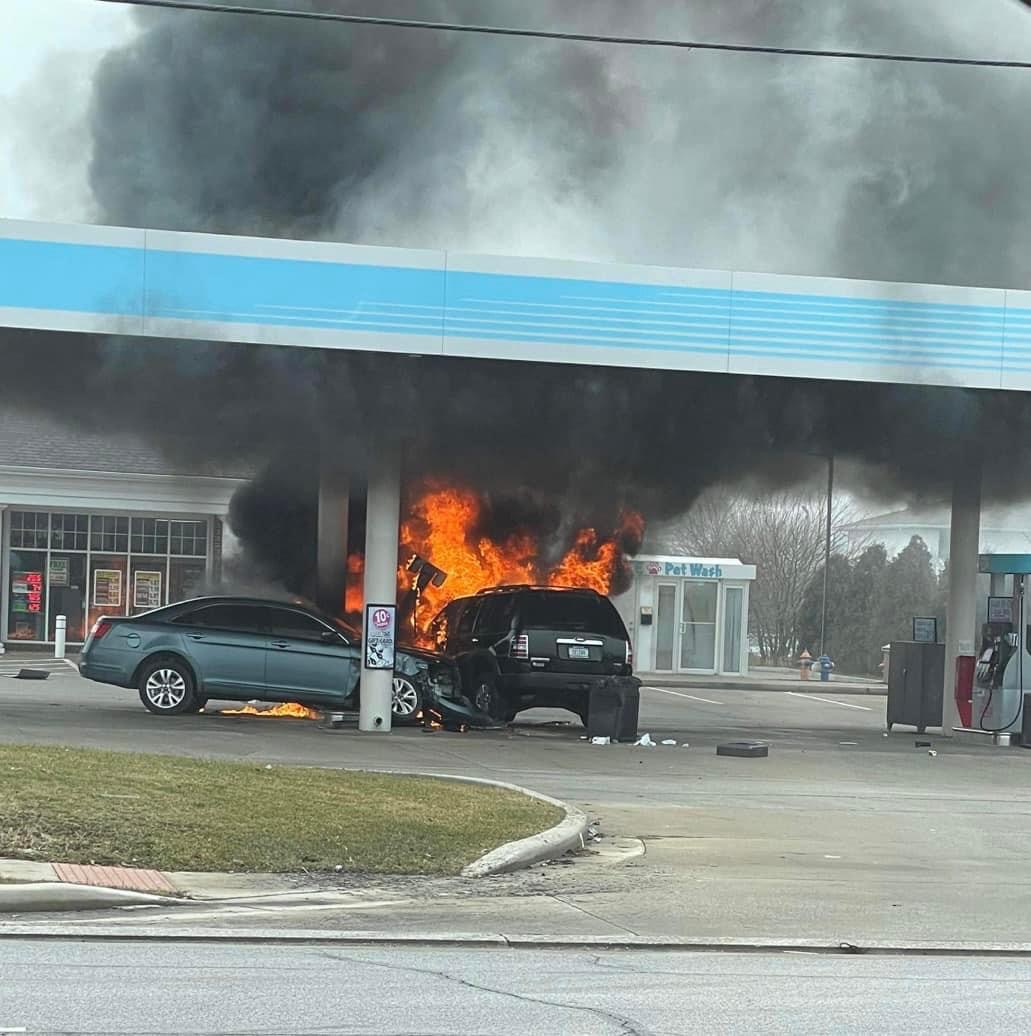 Intoxicated Hit & Run Driver Crashes Into Gas Pump In Portage Injuring One 
On Monday, January 1, 2023 around 11:30 AM Portage Police responded to a hit & run at Hwy 6 & Augusta involving a possible blue Ford Taurus, according to police report.
The victim of the hit and run crash attempted to follow the suspect vehicle while on the phone with 911. While officers were enroute to this incident another call came into dispatch for a second crash with a vehicle driving into a gas pump and catching fire at Family Express located at 5901 US Hwy 6.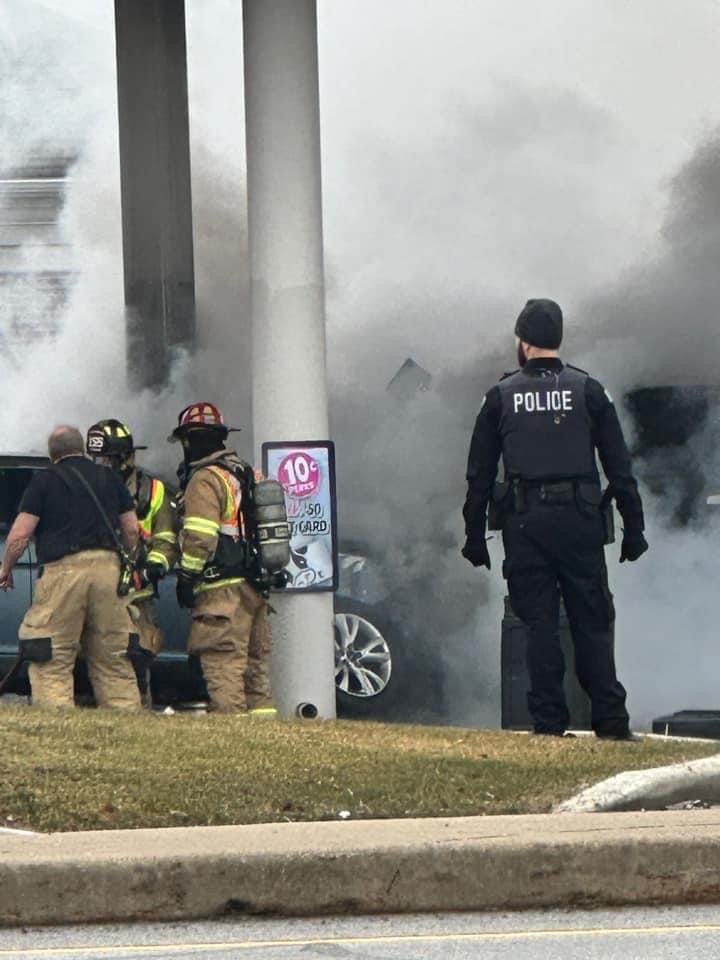 On arrival of officers at Family Express they found two vehicles fully engulfed in flames. Witnesses advised officers everyone was out of the vehicles. A witness told officers that the blue Taurus jumped the curb, came through the parking lot and hit the pump. The witness ran up to the car after impact and found the driver unconscious or asleep but was able to wake him up by pounding on the window right as the Taurus caught on fire. The witness then went to check on the driver who was pinned in her vehicle by the gas pump the Taurus struck. The female driver was able to climb over the center console and exit on the passenger side. She was transported for minor pain and later released, according to the police report.
Officers turned their attention to the driver of the Taurus and asked him what had happened, to which he replied, "I don't know you tell me," with bloodshot red eyes. As officers continued you with questions is reply was the same, "I don't know you tell me." The Fire Chief then asked the driver if anyone else is in that car burning to which he once again replied, "I don't know you tell me."
The driver was placed into handcuffs and searched where officers found a green leafy substance all over his person. The driver was transported to be medically cleared where he continued falling asleep numerous times. The driver was asked to do a chemical test but refused. A warrant was obtained for a blood draw and the driver cooperated at that time. While leaving the hospital the driver grabbed a nurses buttocks and asked her to perform sexual acts on him. The nurse did not want to press charges at that time.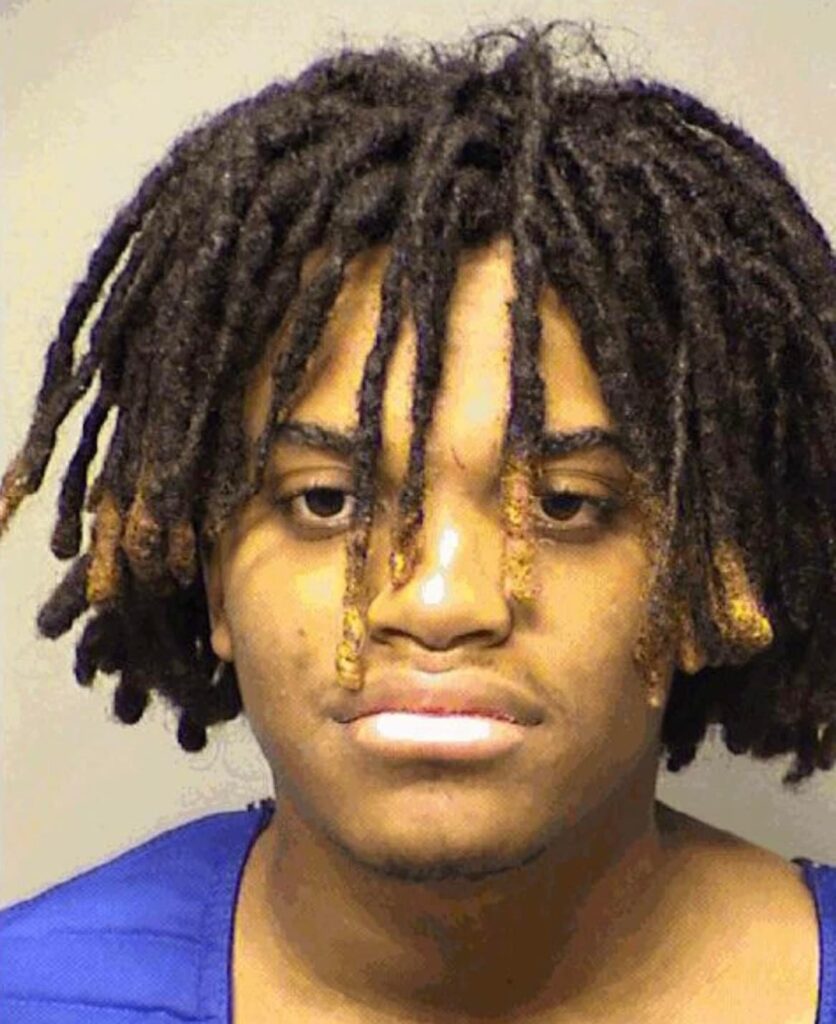 The driver now identified as Robert Dixon White, 20, of Liberty Township was charged with the following:
OWI Endangers – Class A Misdemeanor
OWI Controlled Substance – Class C Misdemeanor
OWI – Class C Misdemeanor
Leaving The Scene Of An Accident –
Class B Misdemeanor
This report brought to you by RNS sponsor Federal Erosion Control
Please follow and like us: