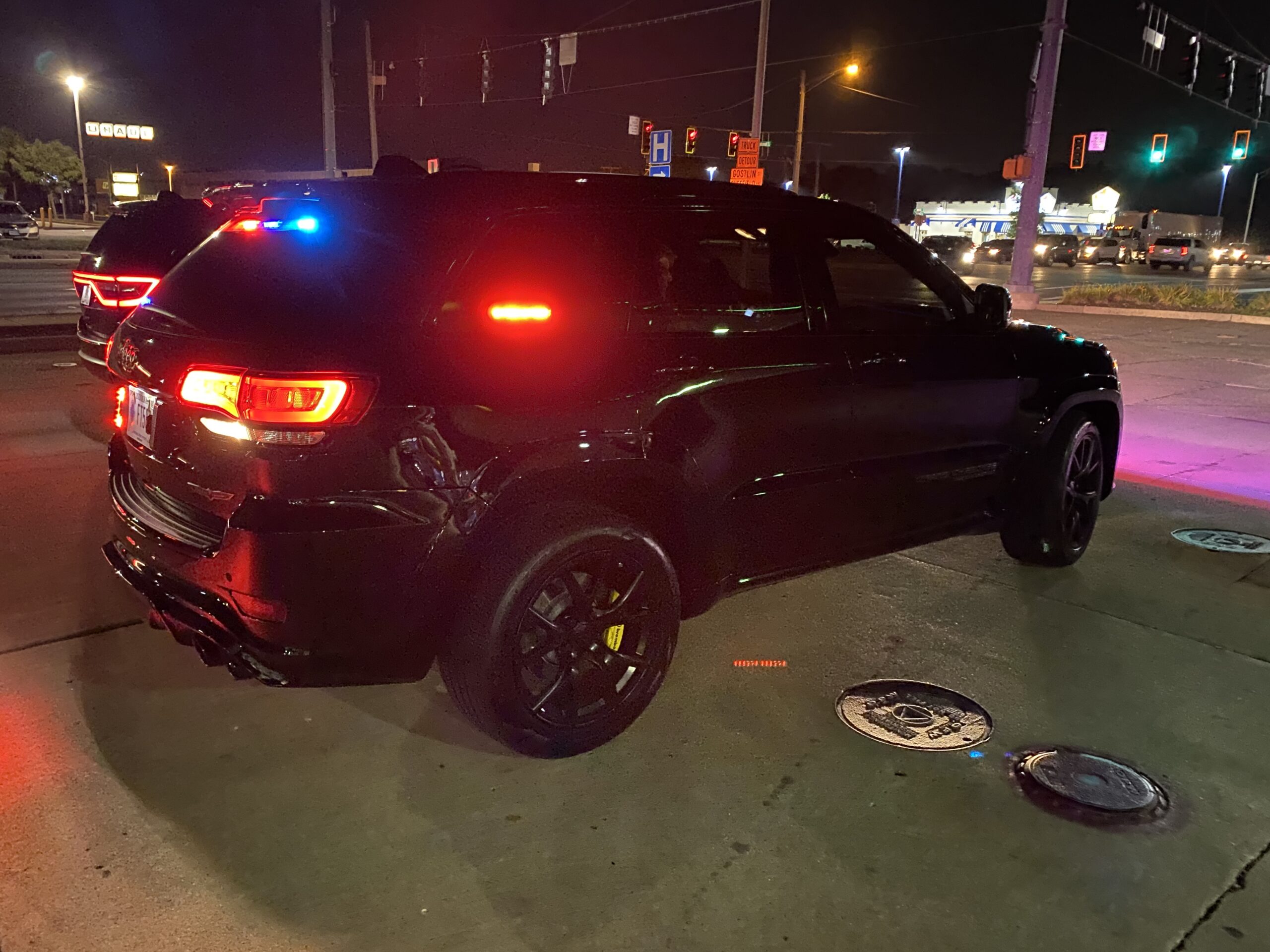 Lake County Sheriff Indicted By Grand Jury Thursday
Lake County Sheriff Oscar Martinez Jr was indicted by a Lake County Grand Jury Thursday, January 6, 2022 under the charges of Resisting Law Enforcement – Level 6 Felony and Reckless Driving – Class C Misdemeanor, according to court documents.
On the night of September 18, 2021 Crown Point Police attempted to stop a Jeep Trackhawk, according to radio traffic on the night in question. The Jeep was allegedly driving at reckless speeds down Main St at approximately 96 MPH according to a police report. Crown Point Officers activated their lights and sirens and began to pursue the Jeep. The Jeep then continued to 30 where emergency lights were activated on it and Crown Point Police terminated the pursuit realizing it was law enforcement. Crown Point Police later found out 9 performance vehicles were recently acquired by the Lake County Sheriffs Department.
On September 19th at the Hammond Mexican Independence Day Parade RNS spoke with Sheriff Oscar Martinez Jr. inquiring if he had heard about the overnight pursuit to which he denied and also said that was not him in the vehicle in question.
"These allegations do not prevent me, as the elected Lake County Sheriff, from holding office and continuing to perform the duties of the office," Sheriff Oscar Martinez Jr stated.
"The allegations were initiated by a rival politician who has publicly demonstrated his disdain for me and the work that I do for the people of Lake County," Martinez said. "As this matter unfolds, it will come to light that this is nothing more than a political witch hunt," Martinez added. "The good people of Lake County are tired of this type of vicious and petty politics. I assure you that I will not be deterred, nor intimidated, by this blatant attempt to undermine my re-election as Sheriff."  "I will continue to focus on ensuring the safety and security of the people of Lake County and those that visit here. When all of the facts are revealed, it will be apparent that this is nothing more than a smear campaign and an attempt to manipulate the legal system by unscrupulous and shameless politicians.  As Lake County voters, you will have the opportunity to hold these individuals accountable."
"I have served as a police officer for over 29 years and, for the last 4 years I have had the privilege to serve as the elected Sheriff," Martinez said. "Those who have followed my tenure as Sheriff know that I have defended this office from "wanna-be political powerbrokers" and have remained steadfast in my commitment to maintain the integrity of the Sheriff's office."
The investigation of this incident was handled by The Indiana State Police Fort Wayne District as of October 2021. Martinez will not face arrest, however he will be summoned to appear on a later date in court, according to Special Prosecutor Stanley Levco. The Grand Jury heard from about 10 witnesses Wednesday and Thursday while considering the evidence in this case.
Please follow and like us: