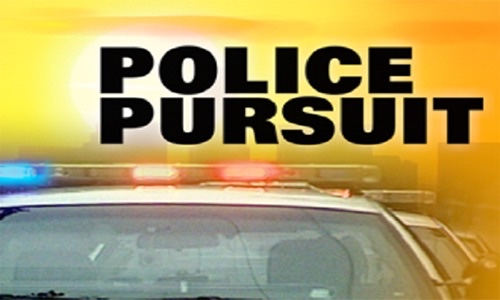 Lake County Sheriff Officers Recover Stolen Gun After Chase
At approximately 11 p.m. on Tuesday, 02/23/21, A Lake County Sheriff's Department officer attempted to stop a Chevy Impala moving from lane to lane in an unsafe manner without utilizing turn signals, according to The Lake County Sheriff's Office.
The Impala eventually stopped near 4th & Roosevelt, but when officers approached and ordered the driver to roll down the windows of the vehicle, he refused and drove away at a high rate of speed. The vehicle stopped at a snowbank near 8th and Taft, and the occupants left the vehicle. A Lake County Sheriff's Department officer deployed his K-9; tracking a suspect to a dark area covered by heavy brush. When the officer approached, the K-9 was on top of the suspect and the suspect was pointing an object at the officer. The officer commanded the K-9 to apprehend the suspect. The K-9 was able to contain the suspect; which was critical to assisting the officer in effecting the arrest. The object the suspect was pointing was later identified as a cell phone, The Sheriff's Office said.
The suspect, a 31-year-old male from Gary, was arrested and taken to Methodist Northlake Hospital where he was evaluated, treated and released before being booked into the Lake County Jail.
Officers recovered a loaded handgun from the vehicle the suspect abandoned. He faces charges including felon in possession of a firearm and theft.
Please follow and like us: