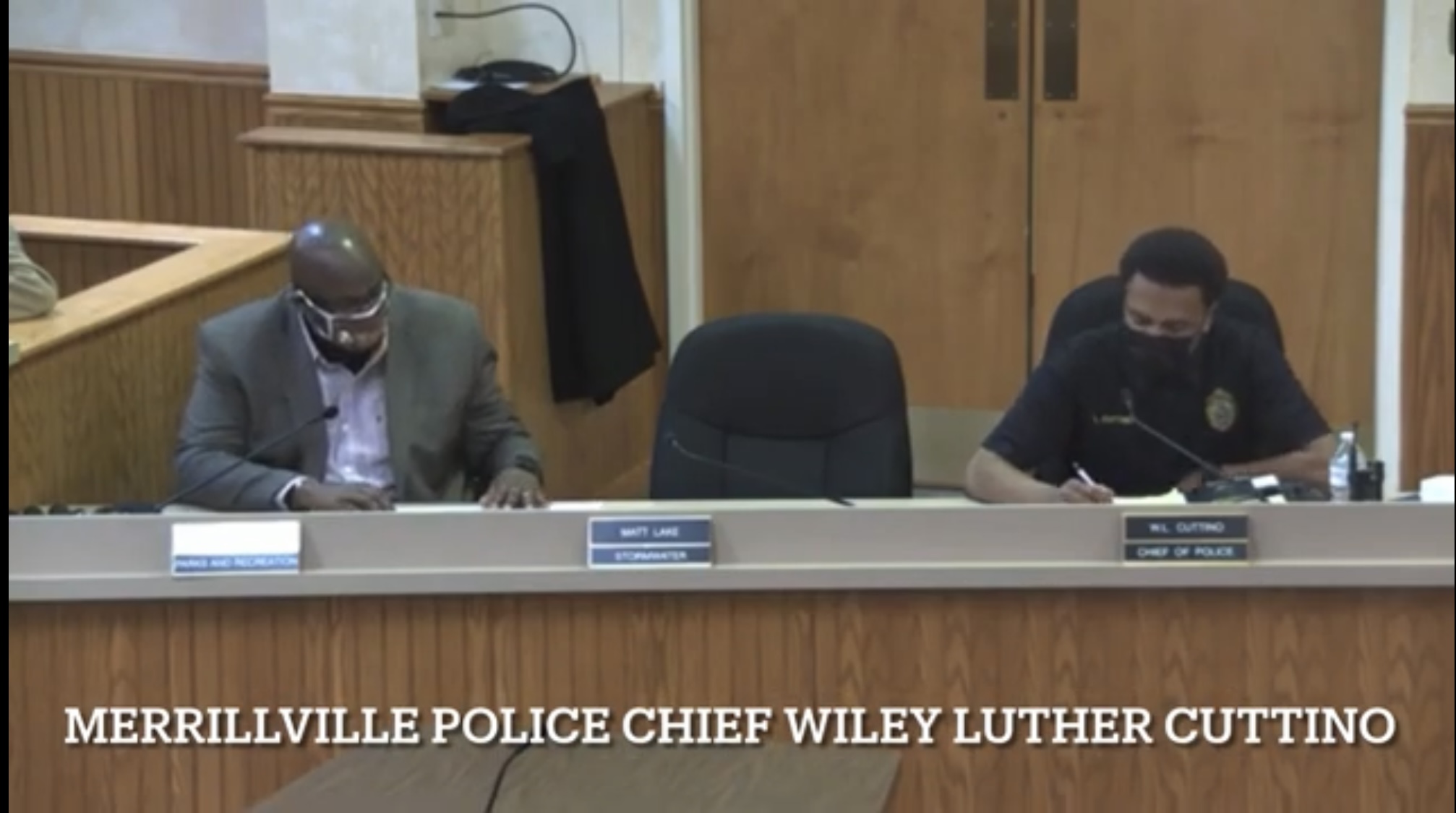 Merrillville Councilmen Say LPR System Is "Harassment & We Hate Cops"
On January 11, 2022 Merrillville Police Chief Wiley Luther Cuttino addressed the Merrillville Town Council on updates concerning the department.
The new town License Plate Readers (LPR) were announced that they are now functional after utilizing money from The American Rescue Plan the council approved. The Police Department recently added 4 locations using 9 cameras. "The goal is to have 6 locations using 16 cameras and 2 mobile vehicles with the technology," Cuttino stated.
Two councilman however made it clear they are against it. "It's harassment," Councilman Leonard White (Ward 7) said in the meeting. "I'm against a vehicle riding around looking for felons," White told the Council.
Cuttino broke into the debate among council to clarify saying, "It sends a signal out for stolen vehicles or stolen plates and with the uptick of pursuits the last year we can prevent the pursuit by grabbing them while stationary." "It could probably save a lot of lives because of those pursuits," Cuttino told the council.
A closing remark on the topic blurted out of "We hate cops," by Merrillville Town Councilman Donald Spann (Ward 1). After some laughs Spann pointed at Councilman Jeffrey Minchuk a former police officer and said, "that's a joke."
Spann made headlines in October 2021 when police responded to a 911 hang up at his home which ended up being Domestic. Spann was charged with Domestic Battery, Interference with the Reporting of a Crime, Resisting Law Enforcement def. knowingly or intentionally forcibly resists, Battery, and Disorderly Conduct – unreasonable noise, according to Court Documents.
Just as recent as Saturday afternoon, police praised the use of the LPR's. Merrillville Police intercepted a stolen vehicle that was wanted in connection to many crimes in IL, according to police. A suspect was arrested with numerous charges pending.
"We've had over 30 reports of stolen vehicles in the past 3 months along with over 15 recoveries," police told RNS Saturday.
Please follow and like us: