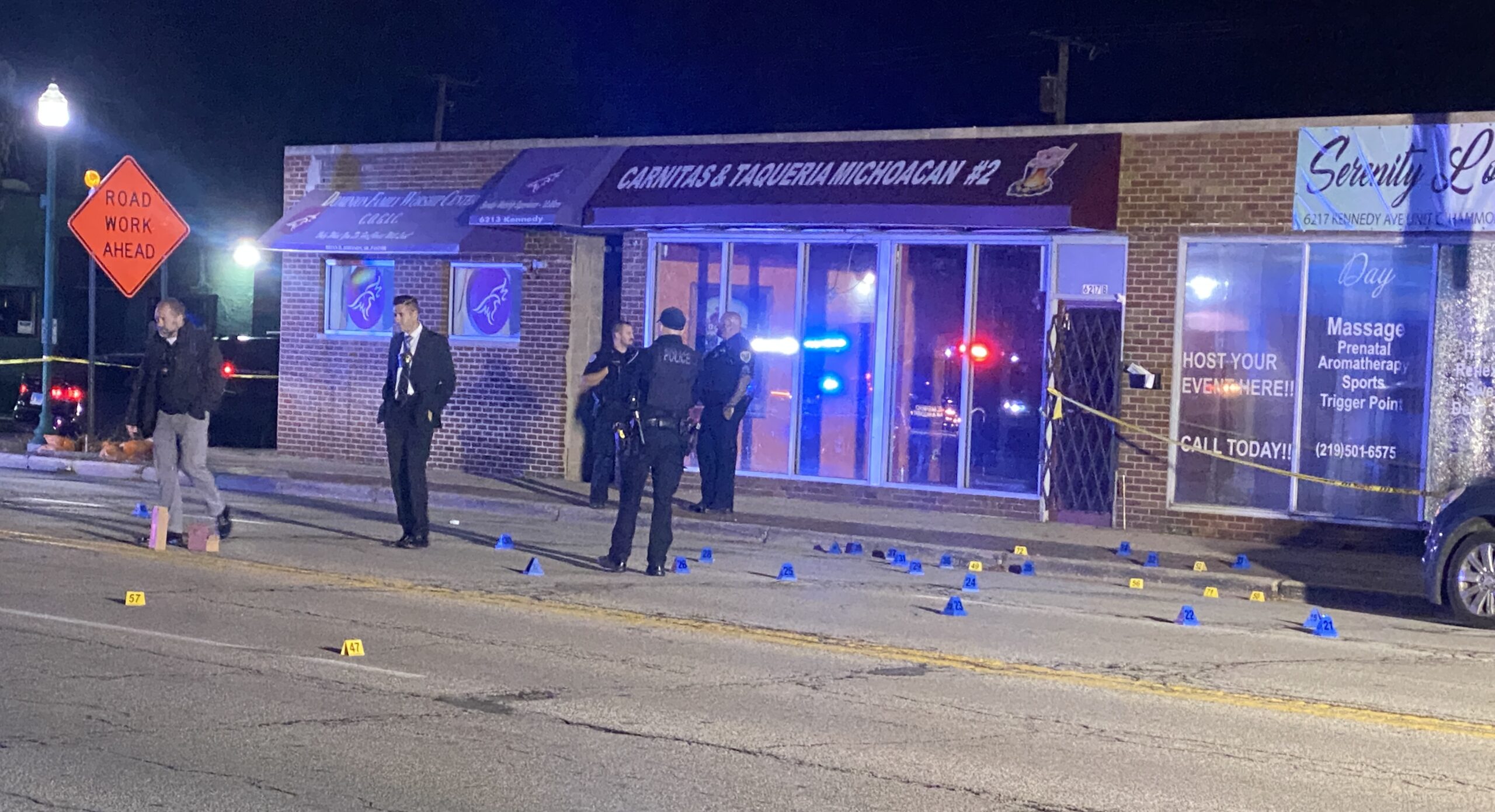 Multiple People Shot In Hessville Overnight
Hammond Police are investigating a shooting that left at least 3 injured and one dead overnight in the 6200 block of Kennedy Ave in Hammond.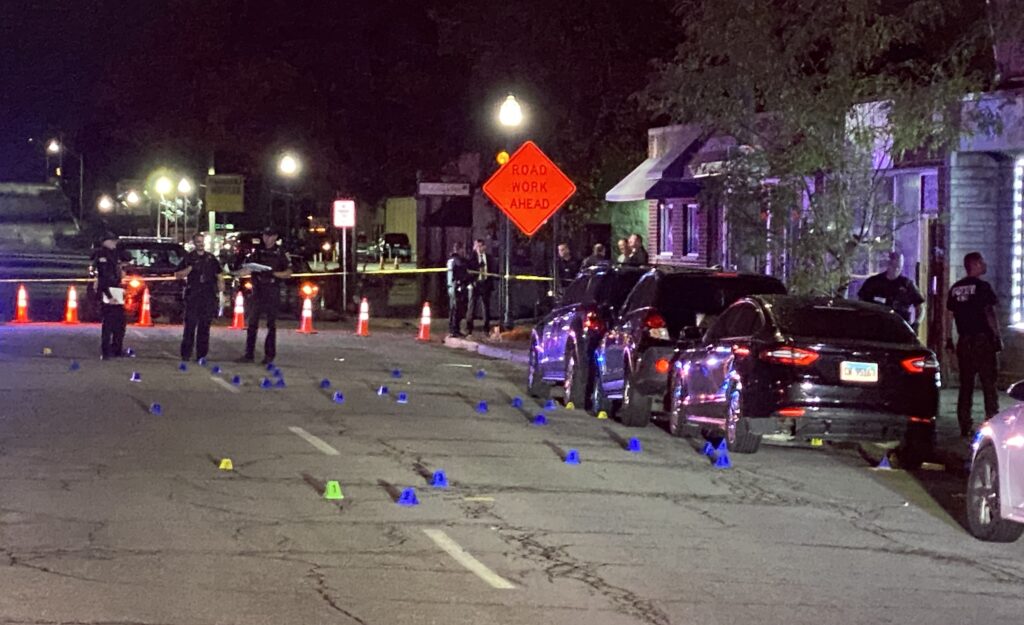 Around 1:39 AM Sunday dozens of shots were heard on nearby ring cameras. Shortly after the shots were heard police were called for multiple people struck by gunfire in the 6200 block of Kennedy at Serenity Hall, Hammond Police said. At least one of the four injured succumbed to their injuries on the scene.
The Lake County Coroner released the identity of the victim as Brian Leonard, 29, of Chicago.
Hammond Police & EMA taped off the entire block of Kennedy while CSI processed the scene. Over 75 evidence markers were scattered in the roadway and sidewalk in front of a row of businesses.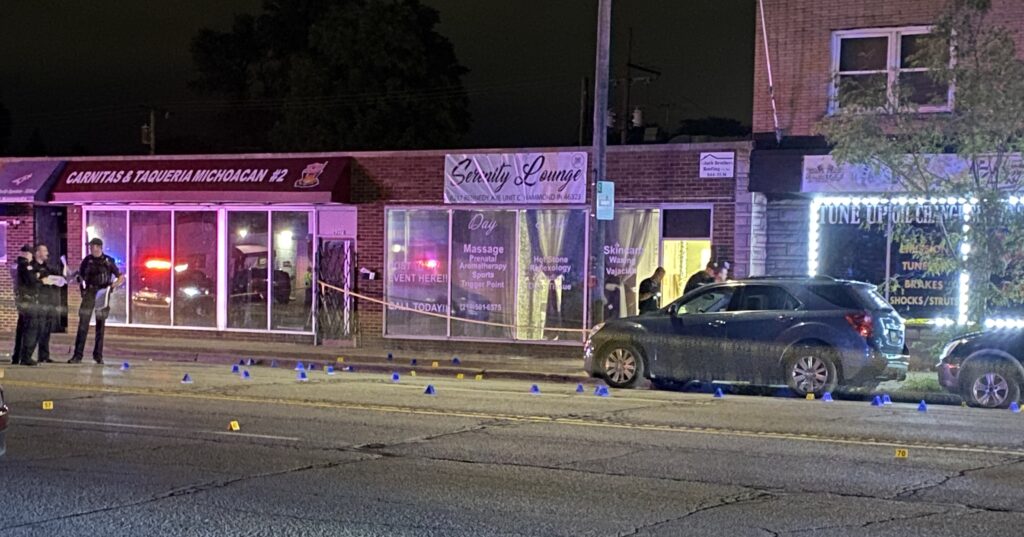 The investigation is on-going but detectives are seeking additional information. If anyone has information about this crime they are asked to call Hammond Det. Sgt. Tony Pinarski at 219-852-2983 or Det. Sgt. James Onohan at 219-852-2907. 
Please follow and like us: