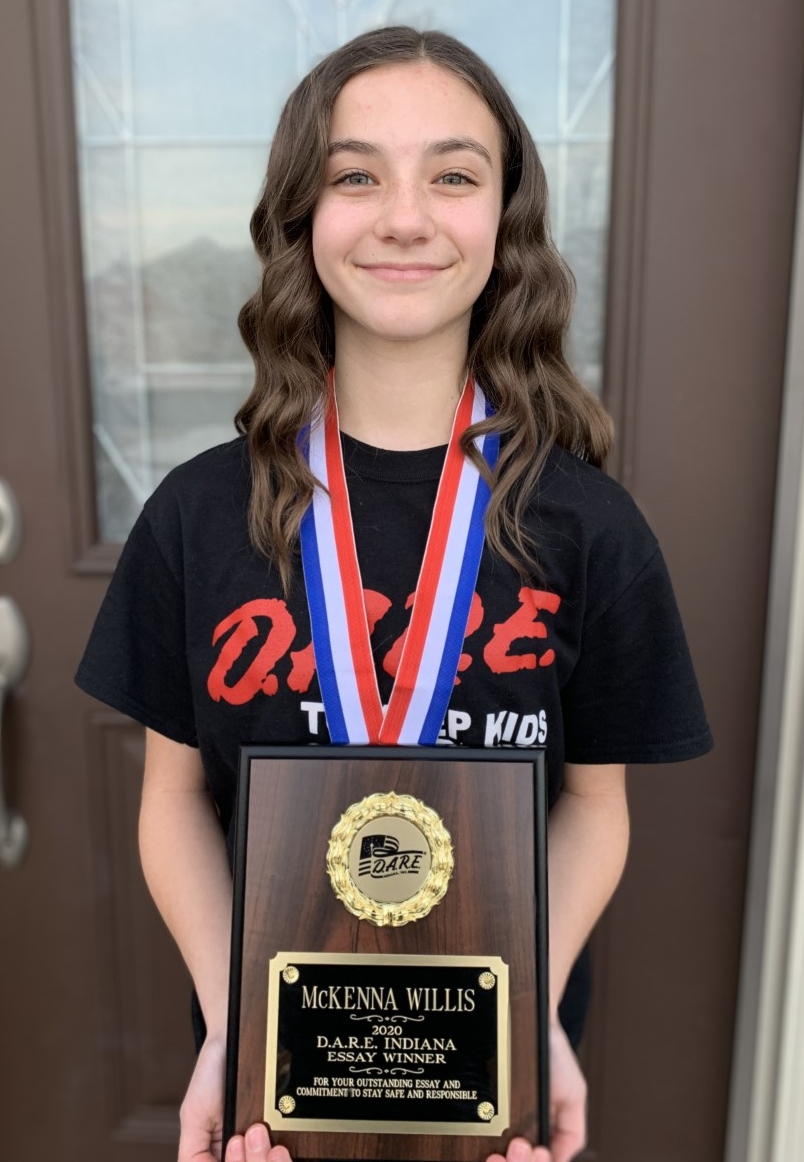 Munster Student Receives State Award For DARE Program
The Munster Police Department congratulated McKenna Willis for receiving the 2020 Drug Abuse Resistance Education (D.A.R.E.) Indiana Essay of the Year Award. 
Willis wrote her essay while participating in the police department's D.A.R.E. Program at James B. Eads Elementary School in Munster last spring and it was submitted by the police department to compete in the state-wide contest last summer.  Her essay included information about what she learned during the program and her commitment to stay drug-free. 
This past December, the Munster Police Department was notified that her essay had been selected by D.A.R.E. Indiana as the grand prize winner and she recently received a plaque and $100 gift card from their organization.
Please follow and like us: