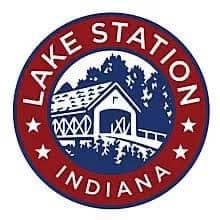 Lake Station To Give Out Cereal & Milk Thursday
Tomorrow, Thursday the 4th, at 3 p.m. officials will be at Riverview Park in Lake Station passing out 800 cereal boxes and milk to those that could use them.
Lake Station Mayor Bill Carroll asks that anyone in need come and take some as he wants to give as much to the community as they have available.
Carroll gave a very special thank you to the businesses and individuals that have made this possible: Babes Pizza, L.F. Norton's, Bounce House Kingdom, Mazamitla, Pleasant View, Ravinia Pines, Agreda's Concrete, and Nick Petrovski and Scorpions Drywall. "Without these selfless acts these opportunities would not present themselves the way they do," Carroll said.
Please follow and like us: