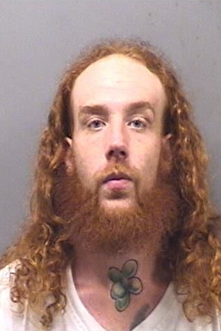 ONE SUSPECT ARRESTED FOR MULTIPLE WEAPONS VIOLATIONS
The Kankakee Area Metropolitan Enforcement Group (KAMEG), arrested Nelson J. Brown, 26, of Kankakee, IL, for Unlawful Possession of a Weapon by a Felon and Unlawful Possession of a Stolen Firearm.
KAMEG initiated an investigation that culminated in the arrest of Brown for multiple weapons violations. On Monday, June 22, 2020, at approximately 5:12 p.m., KAMEG agents served a search warrant at Brown's residence. During the search warrant, agents seized a 9mm handgun. Brown is currently in custody at the Jerome Combs Detention Center pending a bond hearing.
KAMEG reminds the public to call KAMEG at (815) 933-1710 to report non-emergencyinformation about drug dealing and gang problems. We recognize our partnership with the public is important for quality of life issues for our citizens and children.
Please follow and like us: