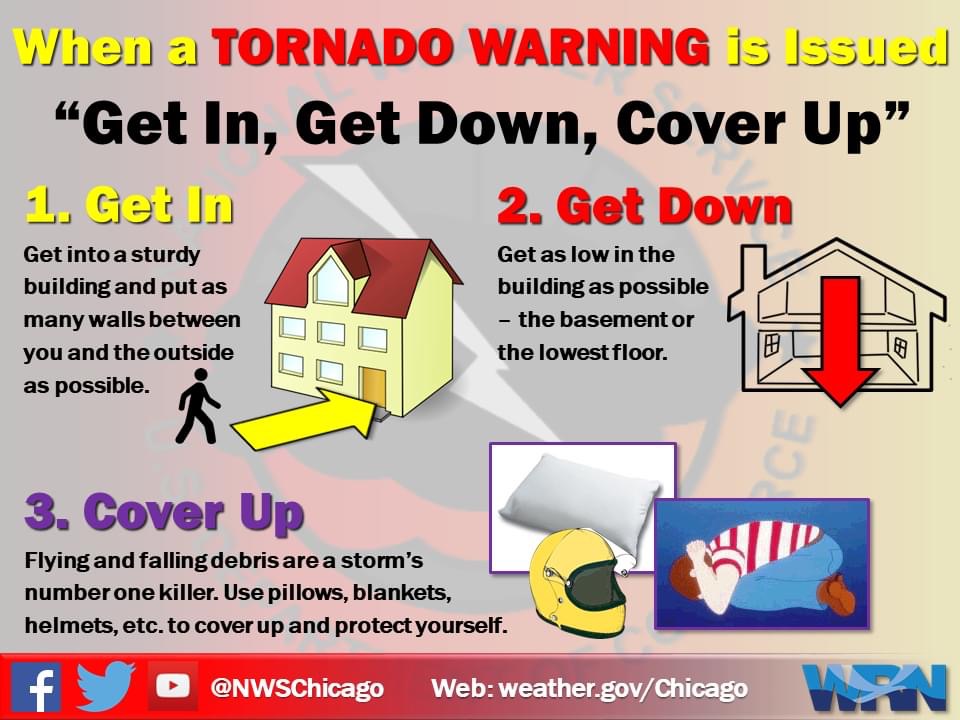 Outdoor Warning Siren Testing To Resume Saturday
Lake County 911 staff will resume testing of outdoor warning sirens on Saturday March 6th at 12:00 PM. The monthly tests will continue the first Saturday of each month at 12:00 PM. Monthly tests help to ensure the activation system and sirens are ready for emergency public notifications. Sirens will remain active for up to 3 minutes during the test. An additional test will be done on March 16th at approximately 9:00 AM CDT during the Indiana Statewide Tornado Drill.
Outdoor warning sirens, commonly known as tornado sirens or weather sirens, are intended for outdoor notification of the public during dangerous weather conditions or other emergencies. Tornado sightings and tornado warnings are not the only reason for sirens to sound. Severe thunderstorms with damaging winds greater than 80 MPH or large hail will also cause sirens to activate. Local authorities can also activate their community's sirens for other emergencies when necessary.
Lake County residents are instructed to tune to local news media or verified community sources for additional information when sirens are activated. The National Weather Service and local city or town social media accounts can provide trusted instruction and information during emergencies. Residents should not call 911 to ask the reason for siren activation.
In the case of a true emergency, sirens will sound continuously for 3 minutes. If a threat remains after ten minutes, the sirens will sound again for 3 minutes. This process will continue until the threat has passed. There will be no "all clear" message or sound from the sirens.
Warning sirens are designed to warn outdoor areas of communities and each residence or business should have multiple ways of receiving severe weather alerts. NOAA Weather Alert Radios can be purchased at local retailers and provide timely severe weather warnings directly from the National Weather Service. Signing up for Smart911 can also supplement awareness and provide delivery of safety alerts directly to smart phones.
Monthly siren tests are suspended during cold weather to prevent damage to equipment. Testing will continue through November unless otherwise directed. There are approximately 50 sirens in Lake County communities that are activated by Lake County 911. The sirens are positioned and maintained by local cities and towns, while Lake County 911 maintains the activation system. Sirens in Cedar Lake and Schererville are activated by SouthCom dispatch. If a resident has questions about siren placement or use in their community, they should contact their local city or town hall.
Smart911 information can be found on Smart911 at www.smart911.com
Lake County 911 Facebook, Twitter, and Instagram: @LakeCounty911
Please follow and like us: