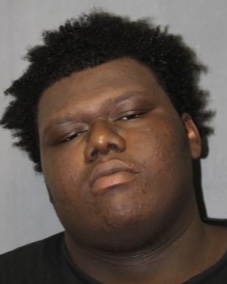 Pair Charged With Armed Robbery In Lansing
On Wednesday, September 13, 2023 at 2 P.M., the Lansing Police Department responded to the 18100 Block of School Street for the report of an armed robbery. The victim reported a black vehicle with two subjects approached her, brandished a firearm, and demanded her personal belongings, according to Lansing Police.
The vehicle the offenders arrived in was reported stolen from Evergreen Park, IL. Later in the day, the offenders committed a second armed robbery in South Holland, IL. No victims were injured during these incidents.
With the assistance of the Illinois State Police, Chicago Police, and other area agencies, the offending vehicle was located. After a pursuit, the vehicle became disabled in the 1200 block of 87th Street, Chicago and the occupants were taken into custody.

Investigators from Lansing and South Holland arrested Eddie Payton, 18, Burnham, IL, and a 16-year old juvenile female. The pair were subsequently charged by the Cook County State's Attorney's Office with Armed Robbery for both incidents. Payton is currently being held in custody without bail. The juvenile defendant was transported to the Cook County Juvenile Temporary Detention Center.
Eddie A Payton
14500 block South Calhoun, Burnham, IL 60633 Armed Robbery – Class X Felony
16-year old juvenile female
Address Withheld
Armed Robbery – Class X Felony Possession of a Stolen Motor Vehicle – Class 2 Felony
Additional charges are pending. All subjects are presumed innocent until proven guilty in a court of law.
Please follow and like us: