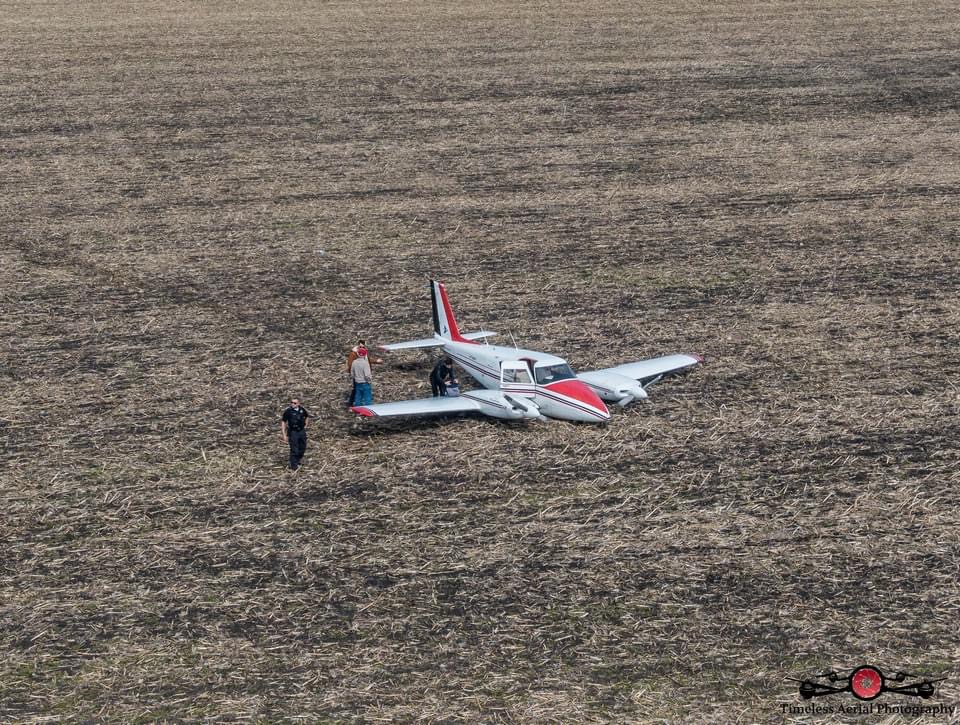 Small Plane Goes Down In LaPorte County, No Injuries Reported
A small plane made an emergency landing in a field just North of 30 on the Eastside of 421 Monday in LaPorte County.
The plane is believed to have suffered from an engine failure and attempted to make it back to the Valparaiso Airport until the second engine also went down. The pilot then brought it down gently in the field.
There were no injuries reported and the two occupants were just shaken up. Another plane in the area gave the coordinates to the down plane since the radios malfunctioned as well a witness reported hearing on the radio.
Photos Courtesy of Timeless Aerial Photography, LLC.
Please follow and like us: