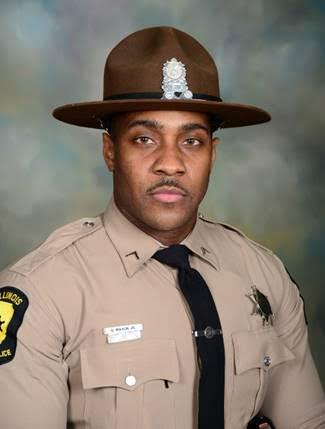 Trooper Identified From Fatal Shooting On 94
Illinois State Police (ISP) Director Brendan F. Kelly regretfully announces the death investigation of ISP District Chicago Trooper Gerald Mason.
This afternoon, October 1, 2021, at approximately 1:42 p.m., Trooper Gerald Mason #6218 was found in his squad car on Interstate 94 northbound in the local lanes at 43rd Street with a single gunshot wound. Citizens, Chicago Police Department (CPD) Officers, and Illinois State Police Troopers arrived on scene. CPD transported Trooper Mason to a local hospital with serious, life-threatening injuries. At approximately 2:16 p.m., Trooper Mason succumbed to his injuries.
"It is with profound heartache and unfathomable sadness that we inform you of the death of Trooper Gerald Mason. Trooper Mason was one of the many fearless Troopers assigned to ISP District Chicago. We are asking the public to respectfully give consideration to the family of Trooper Mason and the whole ISP family while we continue to grieve and work through this tragedy," stated Director Brendan Kelly.
Trooper Mason was 36 years old and a 11 year veteran of the Illinois State Police.
Please follow and like us: