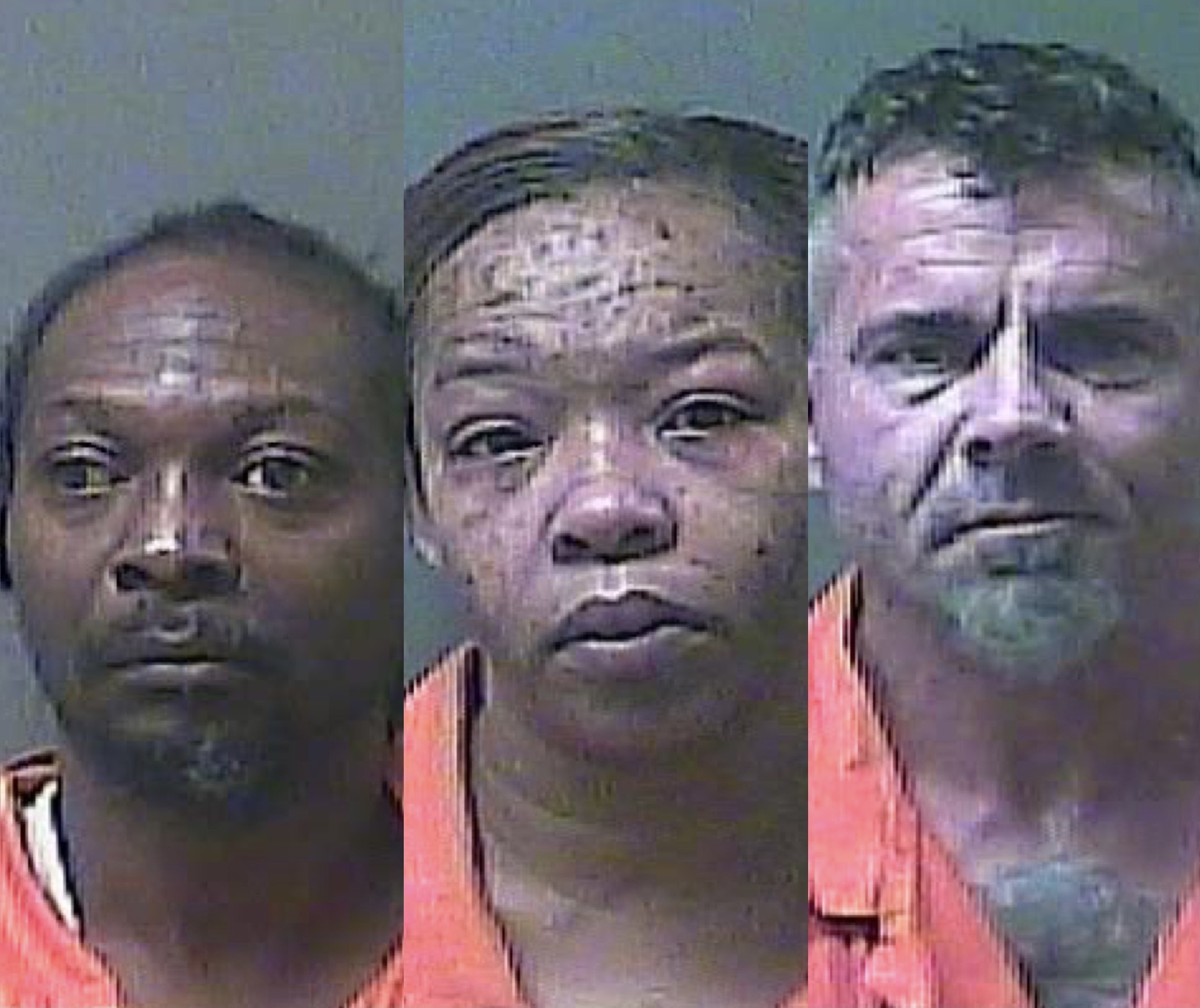 Two More Illegally Possessed Guns Seized
On December 19, at 5:50 PM, Deputy Evan Doperalski of The LaPorte County Sheriff's Office was dispatched to the 16000 south block of US 421 regarding a disabled vehicle in the roadway.  He was further advised the driver of the vehicle had an open container of alcohol in his possession.  Deputy Austin Wells, who was just beginning his Operation Pull Over (OPO) shift, also responded to assist.  
Deputy Doperalski arrived and identified the driver as Michael J. CATALANO (47 YOA) of Knox, Indiana.  Minutes later, Deputy Wells arrived and continued with the operating while intoxicated (OWI) investigation.  As he continued to investigate, a loaded .22 magnum revolver and an illegal drug was located within the interior of the vehicle.  
Deputy Wells took CATALANO into custody and transported him to Northwest Health – La Porte campus to continue with the OWI investigation.  Eventually, CATALANO was transported to the La Porte County Jail (LCJ).  He was arrested for Felon in Possession of a Firearm (Level 5 Felony) and Possession of Methamphetamine (Level 6 Felony).  CATALANO remains housed in the LCJ and is being held on a $15,005 cash-only bond through Circuit Court.  
Approximately 90-minutes later, Captain Andy Hynek was working the same OPO project along US 20.  He was traveling eastbound on US 20 just west of Fail Road when he observed a westbound vehicle approaching him that appeared to be exceeding the posted 45 miles per hour speed limit.  Captain Hynek activated his radar unit and obtained a reading of 61 miles per hour on the target vehicle.
Captain Hynek conducted a U-turn, caught up to the vehicle and initiated a traffic stop.  The vehicle stopped on US 20 just west of Range Road.  The driver was identified as Lea N. STAGGERS (41 YOA) of Chicago, Illinois.  He attempted to identify the front seat passenger.  However, the male provided a variety of false names to Captain Hynek and was taken into custody.  He continued to investigate, and the male passenger was eventually identified as Lanardo M. DANIELS (39 YOA) also of Chicago.  
While again speaking with STAGGERS and removing an open container of alcohol from the interior of the vehicle, Captain Hynek located a 9mm handgun.  He continued to investigate and learned the firearm belonged to STAGGERS.  STAGGERS was taken into custody.  
Deputies Ben Pointon and Jacob Pisowicz who had arrived to assist transported DANIELS to the LCJ.  Captain Hynek transported STAGGERS to the LCJ.  DANIELS was arrested for False Informing (Class B-Misdemeanor) and STAGGERS was arrested for Carrying a Firearm without a Permit (Class A-Misdemeanor).  DANIELS remains housed in the LCJ and is being held on a $1,205 cash bond through Superior Court IV.  STAGGERS remains housed in the LCJ and is being held on a $1,505 cash bond through Superior Court IV.
The OPO patrols conducted by deputies are funded by the National Highway Traffic Safety Administration and are administered through an Indiana Criminal Justice Institute grant.  OPO patrols target impaired and dangerous drivers, along with ensuring all occupants of motor vehicles remain in compliance with seat belt and child restraint laws.   
Arrests and criminal charges are mere accusations.  Every person is presumed innocent unless and until proven guilty in a court of law.
Please follow and like us: