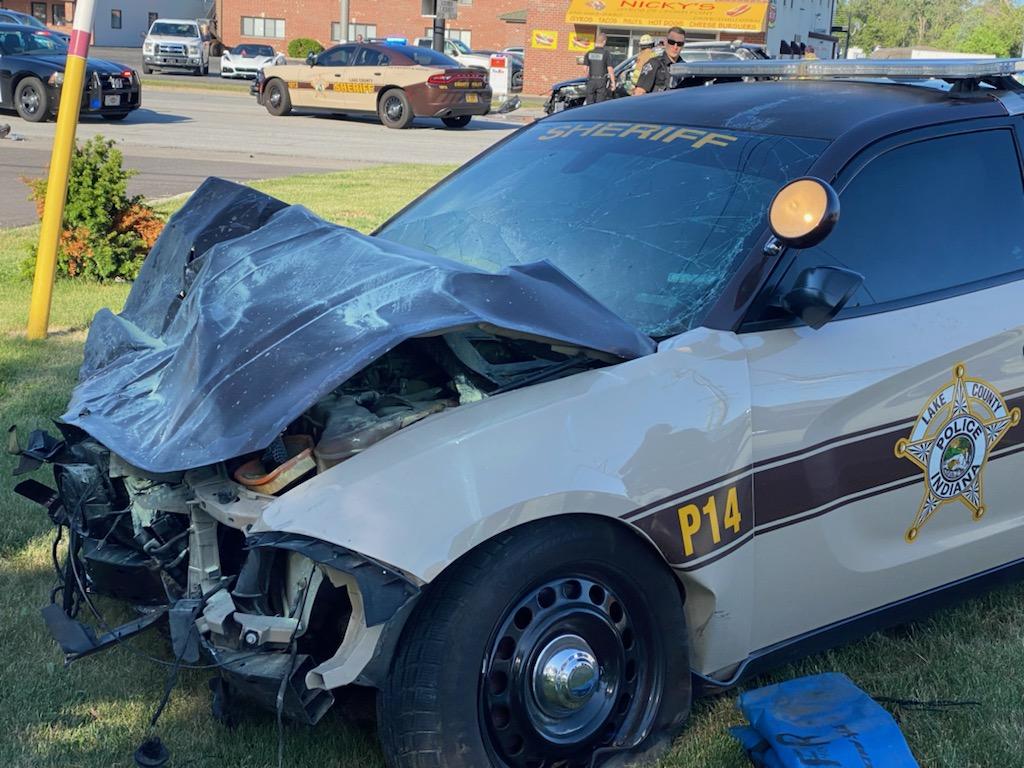 Two Officers Injured After A Crash & Drugs Thrown In Officers Face
A drug dealing investigation around 5:15 PM Thursday, June 16, 2022 in the Merrillville Meijer parking lot sparked a chase that caused a bag of narcotics to explode in an officer's face and led to a Crown Point crash that injured a Lake County Deputy Thursday, Lake County Sheriff Oscar Martinez told RNS.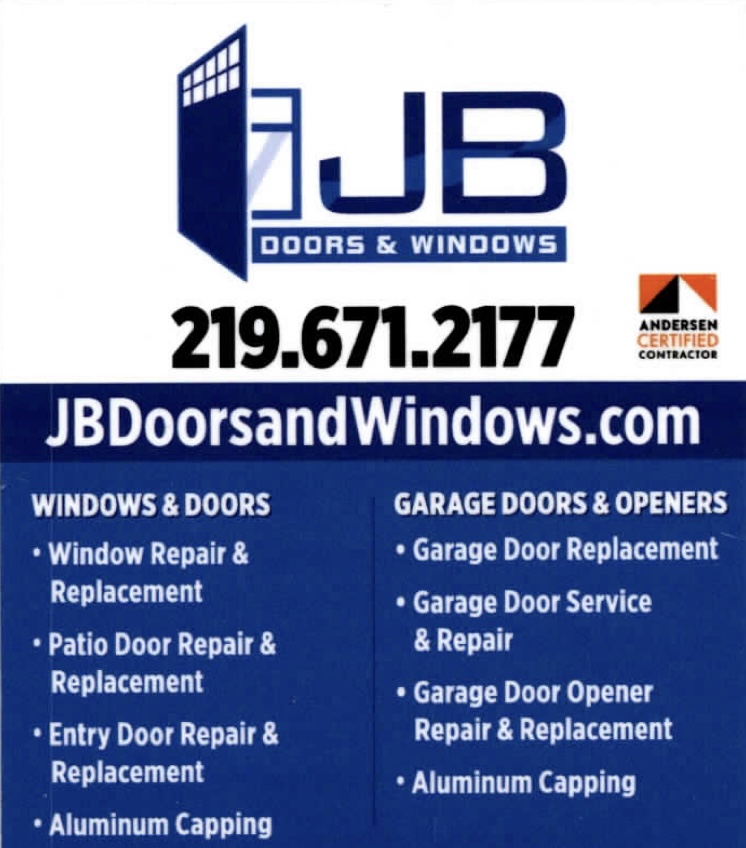 The suspect and a child were told to exit a vehicle in the Meijer parking lot after a drug dealing investigation in which the driver did but then ran back into the vehicle and fled, Martinez said.
Police chased the suspect through the parking lot to Merrillville Road where a pit maneuver was made causing the suspect vehicle to spin out and come to a stop. The driver fled the vehicle leaving his 13 year old behind and ran into the woods with a county officer giving chase, Martinez said.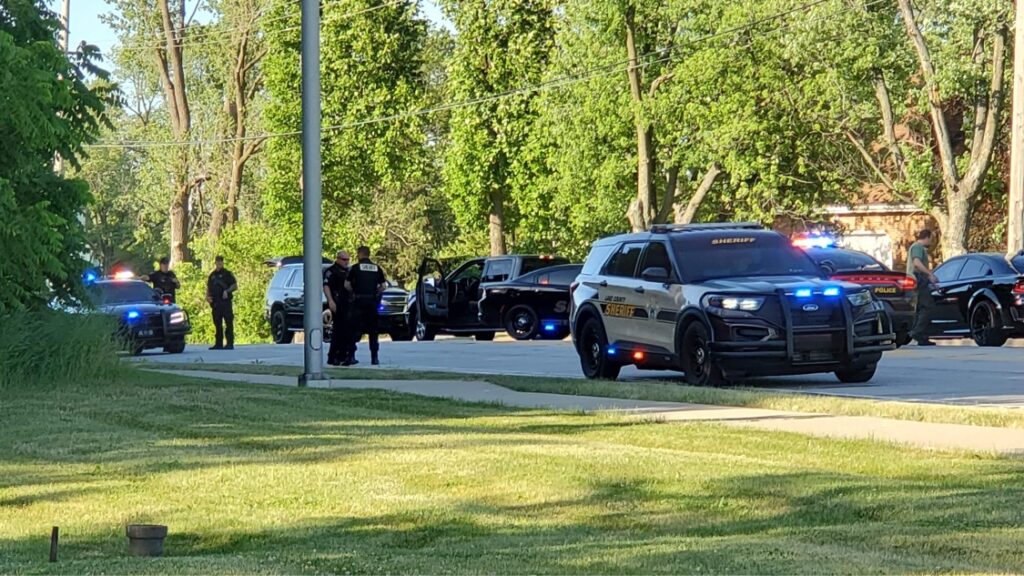 The suspect was seen reaching into his crotch area and tossed suspected narcotics which in turn while doing so one of the bags of suspected cocaine that was thrown exploded in the officer's face when he tackled the suspect. The suspect continued to run. The officer was exposed to narcotics and was taken to a hospital. The officer was later released in good condition.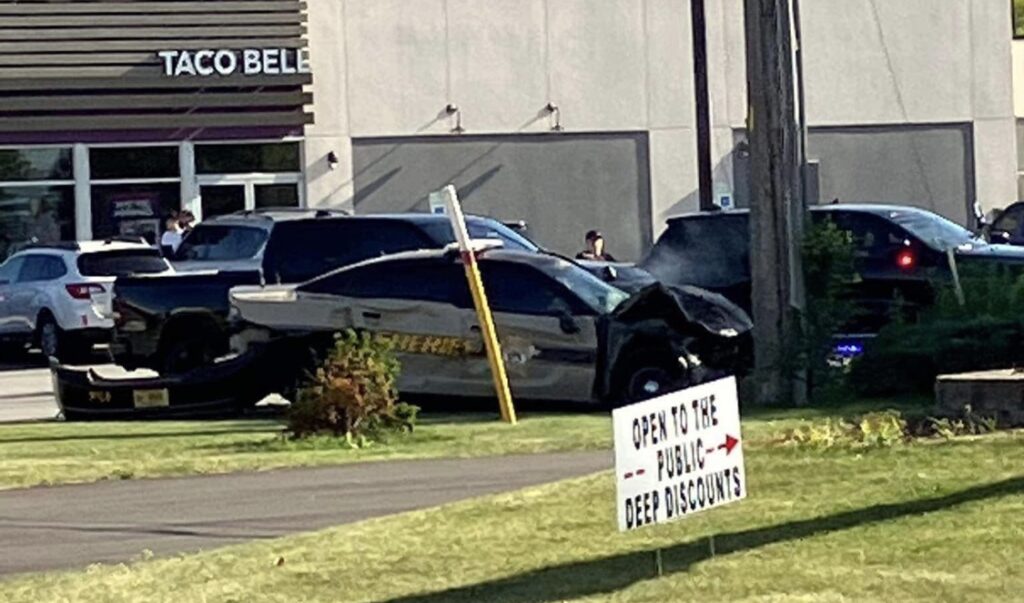 A second officer who was responding with full lights and sirens to back the officer crashed when a vehicle exited a car wash on Main Street in Crown Point causing the officer to collide with the vehicle.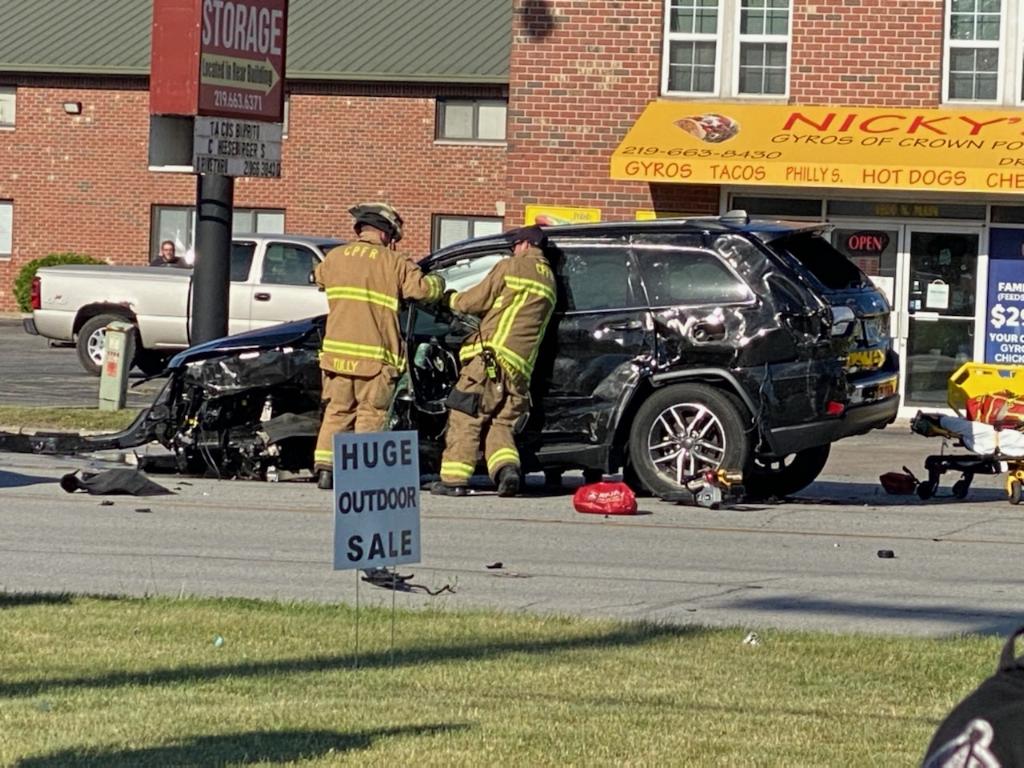 The County Officer and civilian were injured and immediately transported to a local hospital. The officer is believed to have a possible broken femur and back. The officer was later transferred to University of Chicago for surgery. The civilian was transported to St. Anthony Hospital but the extent of injuries is unknown at this time. N. Main St. was closed between Birch St and 97th Pl due to the crash for a few hours.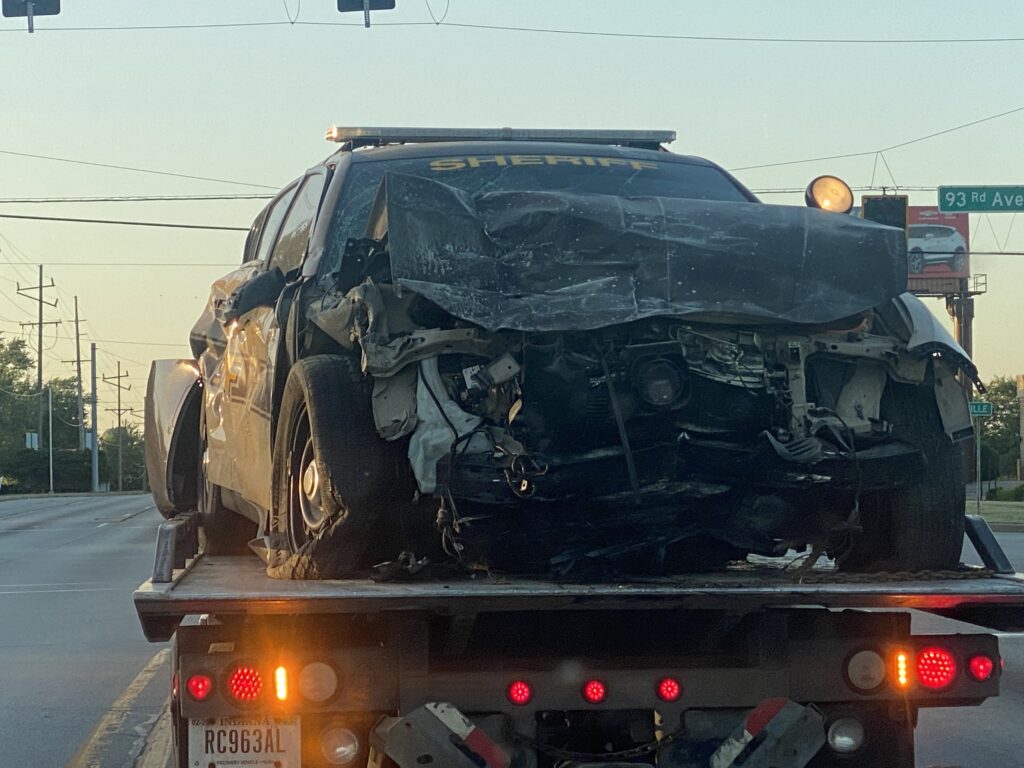 The suspect was later apprehended in the woods after a perimeter was established. Numerous charges are pending. The child who was left behind is 13 years old, Martinez said. Child Protective Services and Lake County Sheriff's Department Special Victims Unit responded to the scene. The child was later released to family members pending an investigation.
"There is no worse news as a Sheriff to hear then one of your officers was injured in the line of duties," Martinez stated. "My thoughts and prayers are with him and his family for a speedy recovery." The Sheriff added an officer and supervisor are stationed at the hospital for anything the family needs during this time.
Indiana State Police are handling the crash report. Check back for suspect information in the coming days.
Please follow and like us: