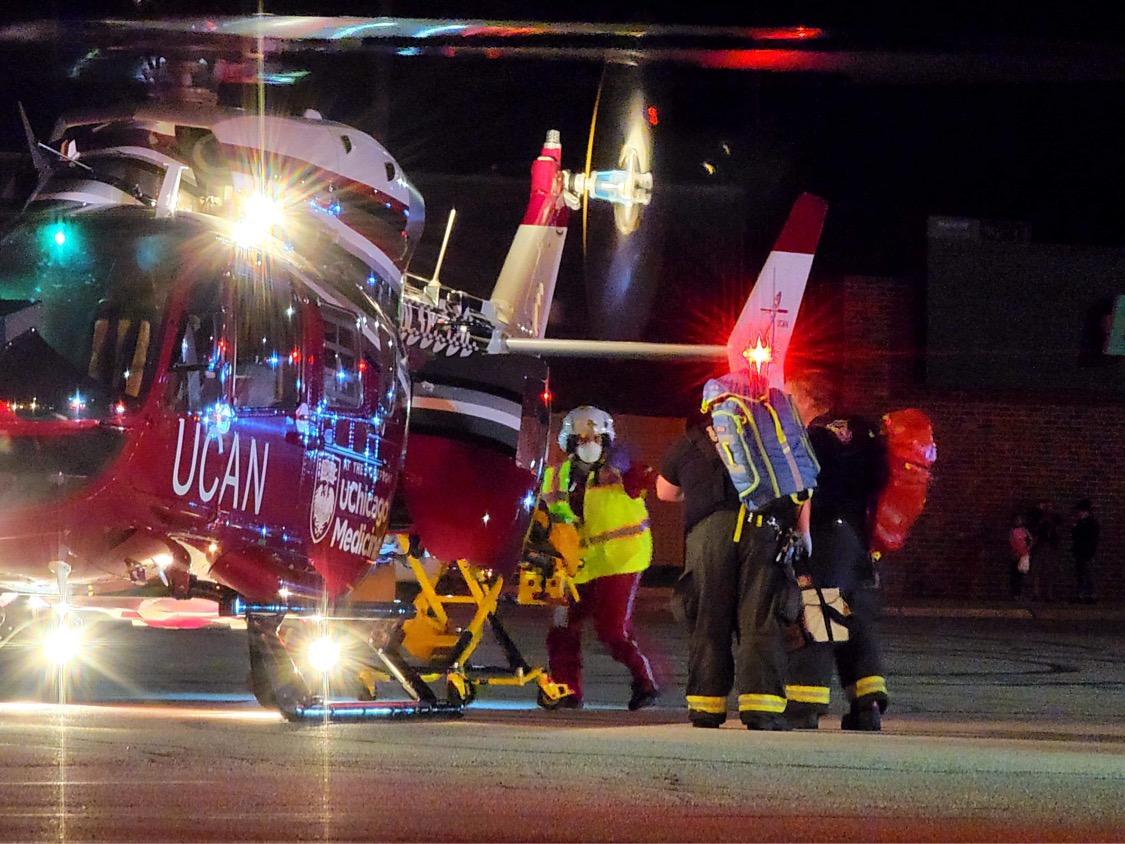 Update On Griffith Child Hit By Car
Griffith Police and medical personnel responded to the 1900 block of Park West Blvd in the evening of May 1st, 2021 in reference to a vehicle striking a 7 year old boy, ultimately resulting in the boy being airlifted to Comer Children's Hospital in Chicago.
The male driver of the vehicle was detained by witnesses until police arrived. The driver was transported to Community Hospital in Munster, IN where he was evaluated and screened by medical personnel and later released.
Police are awaiting lab results from the Indiana Department of Toxicology that may suggest anything that could have contributed to the crash; before any charges are forwarded to the Lake County Prosecutor's Office.
According to family, the boy is stable and recovering from his injuries which are believed to be non-life threatening, police said Wednesday.  
GO FUND ME LINK –
https://www.gofundme.com/f/2d6q3edhwo?utm_source=customer&utm_medium=copy_link_all&utm_campaign=p_cp+share-sheet
Please follow and like us: