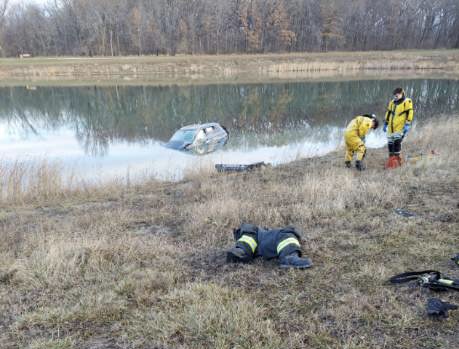 Woman Found In Partially Submerged Vehicle
Indiana Conservation Officers are assisting local law enforcement after a vehicle was located partially submerged in a Merrillville lake.
At approximately 7:45 a.m. Sunday, emergency personnel were dispatched to Big Maple Lake near the intersection of Randolph Street and Ainsworth Road for a vehicle partially submerged in the water, Conservation Police said Sunday.
Once on scene, responders checked the vehicle for occupants and located the body of a female inside.
The identity of the victim is being withheld pending family notification.
Agencies on scene to assist were: The Lake County Sheriff's Department, Winfield Police Department, Hobart Police Department, Merrillville Police Department, Merrillville Fire Department, Hobart Fire Department, Superior Ambulance, and the Lake County Coroner's Office.
Please follow and like us: