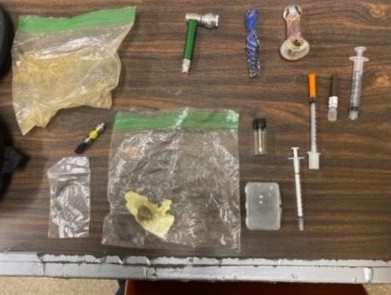 68 Year Old OWI Driver Attempts To Play Games With Trooper
On Friday, January 6, 2023, at approximately 2:45 AM, Indiana State Trooper Dennis Griffin was patrolling along I-80/94 near Cline Ave. when he observed a tan vehicle traveling eastbound at a high rate of speed, according to Sgt. Glen Fifield. Trp. Griffin checked the vehicle's speed with his in-car radar at 90 m.p.h. The speed limit is posted 55 m.p.h.
As Trp. Griffin attempted to make a traffic stop, the vehicle began to weave side to side, then accelerated to over 100 m.p.h. A pursuit was initiated and during the pursuit, the driver would pull over onto the shoulder, decrease the vehicle's speed dramatically as if he was pulling over, then he would quickly speed away. The driver eventually stopped east of Grant St. and was taken into custody. During the apprehension, Trp. Griffin detected the strong odor of alcoholic beverages on the driver's breath. The driver was offered field sobriety tests as well as a certified test for intoxication, but he refused all the tests. A warrant was requested through the Lake County Prosecutor's Office, and it was subsequently granted by a Lake County Superior Judge. The blood draw was completed at a local hospital.
During the investigation, illegal drugs and contraband were located inside the vehicle. The driver, Johnny J. Svejda, 68, from Burns Harbor, IN, was incarcerated at the Lake County Jail. He was booked into the jail and is preliminarily charged with the following offenses:
Resisting Law Enforcement with a Vehicle- Level 6 Felony
Possession of Cocaine or Narcotic Drug- Level 6 Felony
Possession of Hypodermic Needle or Syringe- Level 6 Felony
Operating While Intoxicated Endangering- Class A Misdemeanor
Operating While Intoxicated- Class C Misdemeanor
Possession of Marijuana- Class B Misdemeanor
Possession of Paraphernalia- Class B Misdemeanor
Final charges to be determined by the Lake County Prosecutor's Office. All suspects are presumed to be innocent until/unless proven guilty in court.
Please follow and like us: