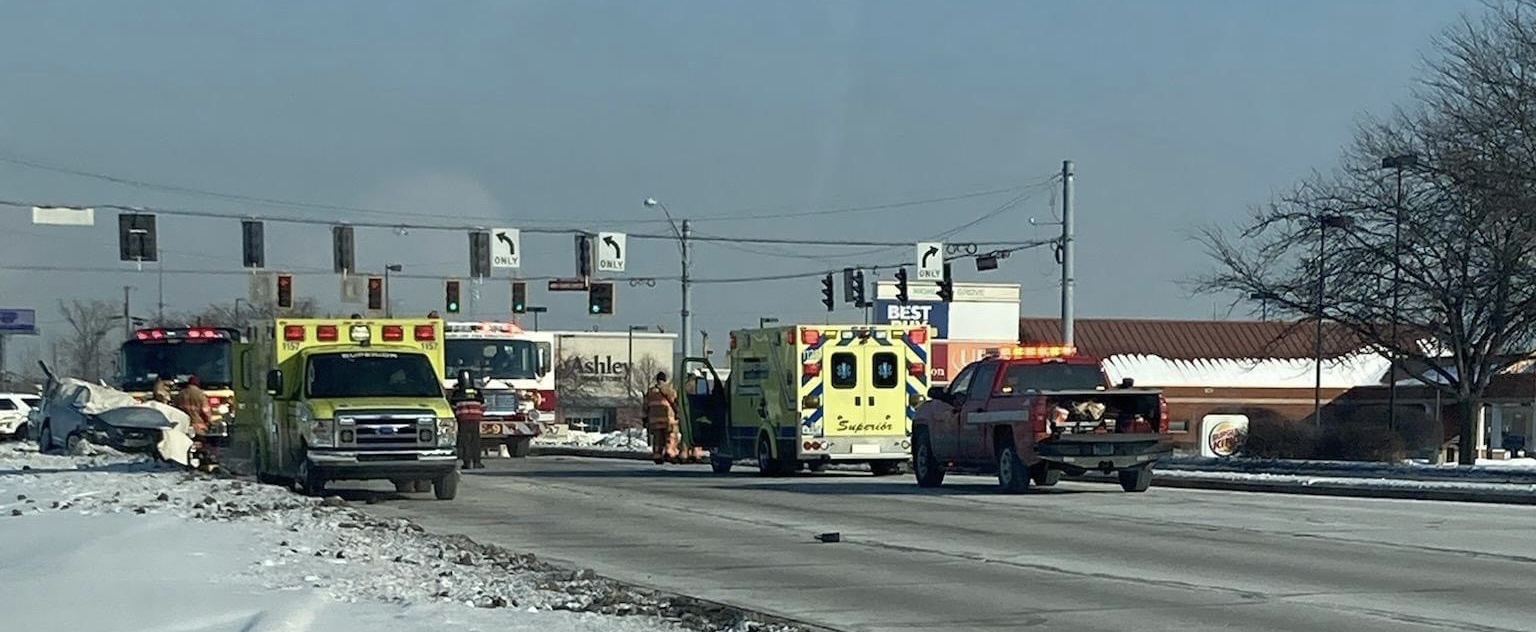 A Fatal Crash In Highland Sunday Left A Munster Woman Deceased
On Sunday, January 30, 2022 at 8:55 AM a Highland Police Officer was on patrol when he came across a crash that had just happened seconds before his arrival to the area of US 41 and Ramblewood Drive, according to Commander John Banasiak of the Highland Police.

Preliminary investigation shows that a silver 2020 Hyundai Accent, driven by a 70 year old female from Munster, was traveling eastbound on Ramblewood and was entering the intersection on a green signal when it was struck on the driver's side by the front of a blue 2009 Volvo. The Volvo, driven by a 51 year old female from Highland, had been traveling southbound on US 41 when it disregarded the red traffic signal at Ramblewood, Banasiak stated.

The 70 year old female was unfortunately pronounced deceased at the scene by the Lake County Coroner's Office, Banasiak said. The 51 year old female was transported to Community Hospital by Superior Ambulance Service for injuries to her legs and head.

The identity of the deceased was not released as of 12:30 PM Sunday.

The crash is still under investigation and the reconstruction of the crash is being done by the Lake County Sheriff's Department's Reconstruction Team members. Assisting the Highland Police Department at the scene of the crash were the Highland Fire Department, Lake County Sheriff's Department, Griffith Police Department, Highland VIPS, Griffith VEST and Superior Ambulance Service.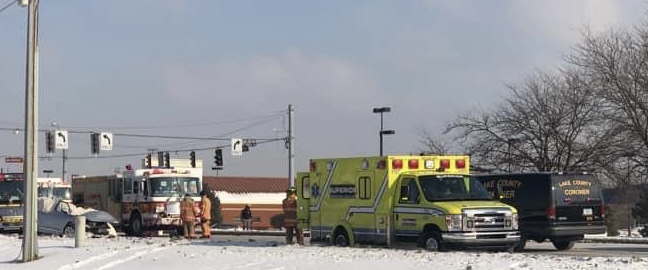 Please follow and like us: