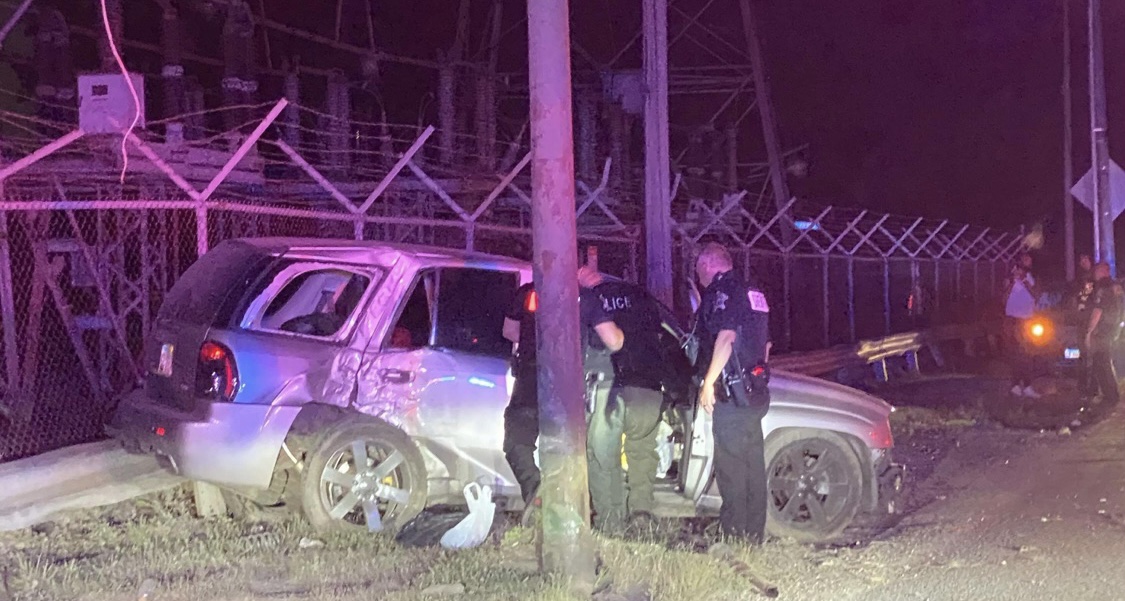 A Suspect Fled From A Traffic Stop Overnight With Child In Car To Chicago
On Wednesday, June 22, 2022, at approximately 9:13 PM, while working a detail that consisted of various Lake County agencies, a Schererville Officer observed a silver Chevrolet Trailblazer SS in the area of Northcote Avenue and Chicago Avenue in East Chicago, according to Commander Kevin Wagner. While traveling northbound on Northcote Avenue the vehicle was observed passing other vehicles at a high rate of speed, in a reckless manner, with a large amount of pedestrians and foot traffic present. As the vehicle made a right-hand turn to go southbound on Indianapolis Blvd, it made a wide turn and continued to accelerate in the far left lane and the license plate light was not illuminated, making it difficult to read. Due to the vehicle's high speed, driving mannerisms and equipment violations, a traffic stop was initiated, Wagner stated.
A Schererville Officer approached the vehicle, which then accelerated southbound and made an abrupt right-hand turn to go westbound on 149th Street. The vehicle then made another right-hand turn and traveled northbound on Magoun Avenue. As the vehicle approached W Chicago Avenue, it made a left-hand turn and began to travel westbound W Chicago Avenue. As the vehicle continued to flee, it made several lane changes coming close to striking other vehicles and near Sheffield Avenue it began to travel in oncoming traffic. The Trailblazer continued westbound on S Brainard Avenue onto E 130th Street eventually passing Interstate 94. The vehicle was observed traveling at approximately 105 mph in a posted 50 mph zone.
The Lake County Sheriff's Department assisted and positioned their vehicle behind the Trailblazer and performed a PIT maneuver near the intersection of S Indiana Avenue and E 127th Street. The Trailblazer then spun out, colliding with a telephone pole before coming to a rest.
There were no injuries to the driver or the juvenile passenger who both were checked out on scene.
The driver of the vehicle is in custody with multiple charges pending including:
Resisting Law Enforcement – Level 6 Felony
Possession of Marijuana – Level 6 Felony
Neglect of Dependent – Level 6 Felony
Possession of Controlled Substance – Class A Misd
Aggressive Driving – Class A Misd
Reckless Driving – Class C Misd
Suspended Registration – Class C Misd
Please follow and like us: