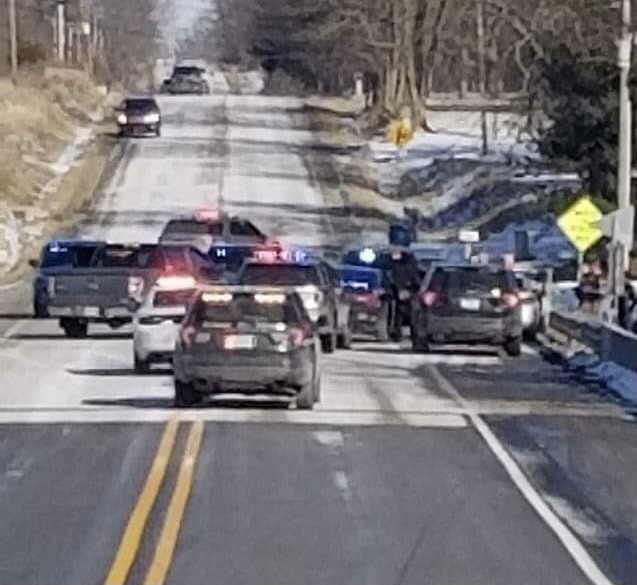 Alleged Bank Robbers Lead Police On Chase
Multiple agencies pursued a silver Buick Wednesday from Demotte that is believed at this time to have been involved in a robbery of The Fifth Third Bank in Demotte Wednesday afternoon.
At approximately 11:59am, the Demotte Police Department as well as the Jasper County Sheriff's Department responded to a robbery at 5th 3rd Bank on Halleck Street in Demotte.
Fortunately, no customers were inside the lobby & no bank employees were injured during the robbery.
Hebron Police Chief Josh Noel was alerted to the Robbery and went out to check the area for the suspect vehicle, he told RNS. As soon as he got out on the roads he came across the speeding Buick and began to pursue it. Multiple agencies including Hebron attempted to spike the vehicle but were unsuccessful. The car finally stalled after hitting a roundabout as seen in the video below. Two suspects were taken into custody, Noel said. Chief Noel said, the roundabout deserves the credit of stopping this vehicle.
Taken into custody were Ronnie Adams Jr. (29) & Paris Davis (28) both residents of Gary, Indiana.
St. John detectives are also looking into these suspects as possible suspects in yesterday's Fifth Third Bank Robbery around noon. The suspect displayed a weapon in a waistband but never pulled it out, according to police. Another alarm at the T-Mobile store just north of Fifth Third Bank went off shortly before the bank robbery occurred, St. John Police Chief Steve Flores said. The alleged suspects were in T-Mobile shortly before the bank robbery but weary employees sounded the alarm because of suspicious behavior by the suspect. There was no crime committed at T-Mobile, Flores said. The suspect(s) then went to the bank where the suspect hopped the counter and demanded money. There were no injuries.
Check back to RNS for full updates from officials as the investigation progresses.
Please follow and like us: