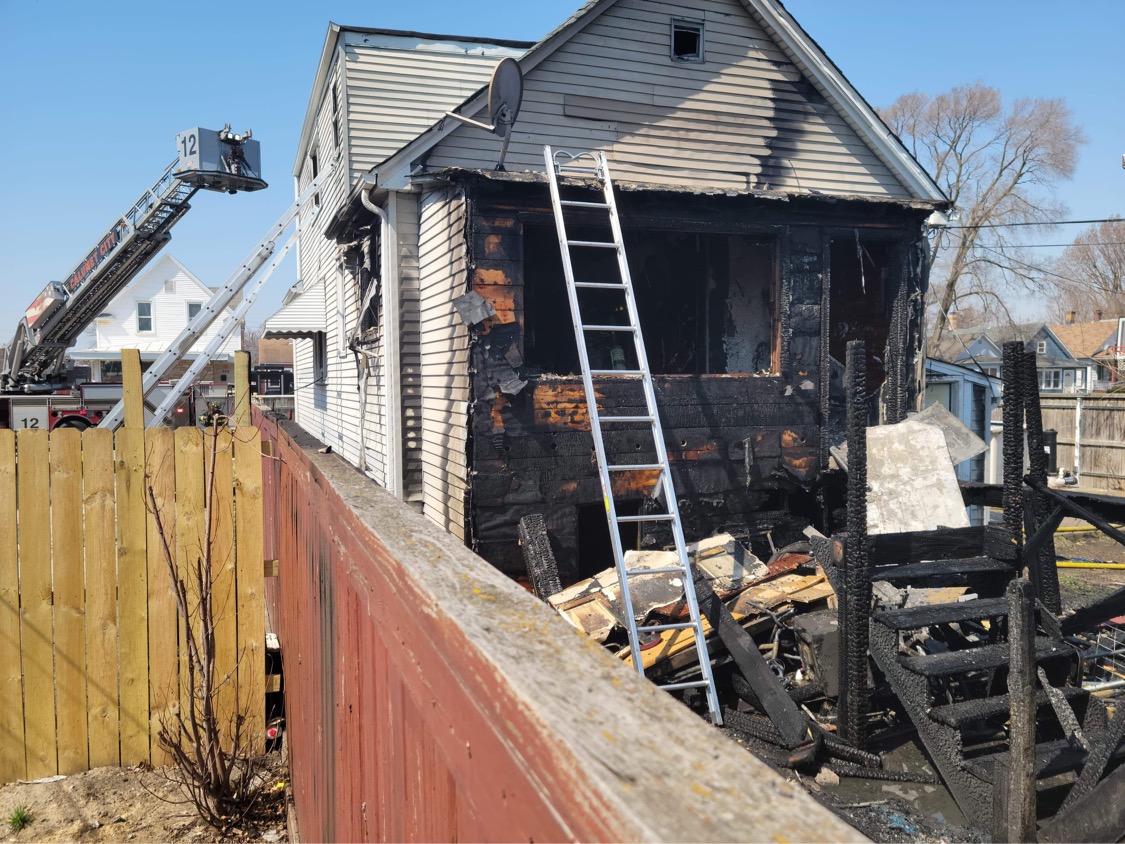 Calumet City Fire Department Responds To Sunday Fire
Shortly after 11AM Calumet City Fire Department responded to a structure fire on the 500 block of Douglas Sunday morning.
On arrival crews found a back of a residential two story structure on fire. The fire is believed to have started on the back porch. Crews were able to contain the fire to the first floor and there was no reported injuries. The cause of the fire remains under investigation.
Please follow and like us: