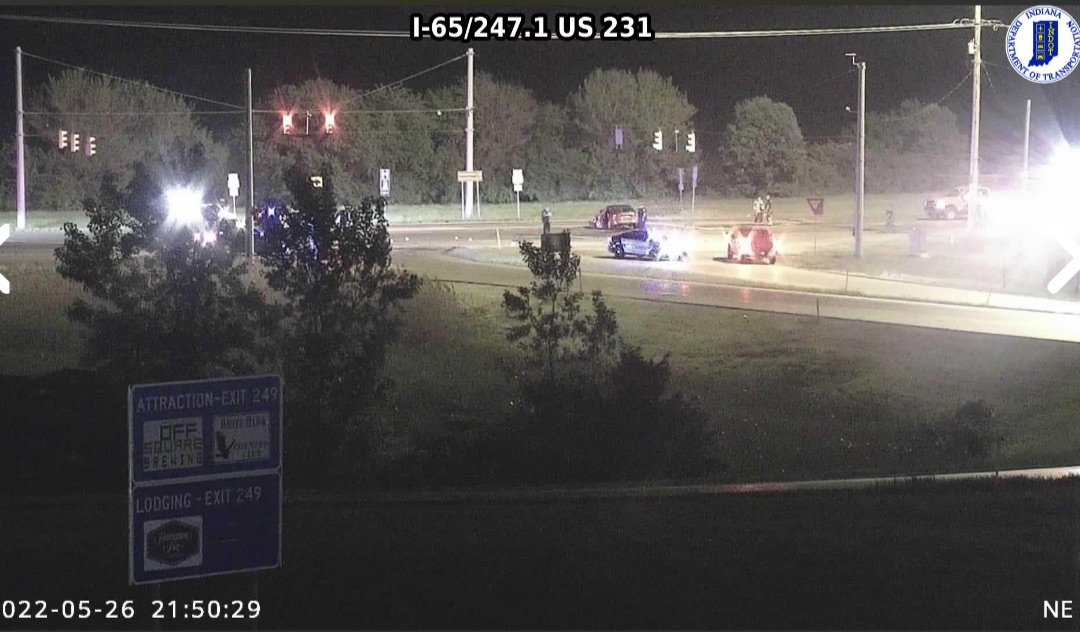 Crown Point Police Investigate Fatal Crash Thursday Night
On Thursday, May 26, 2022 at 8:59 PM, Crown Point Police and Fire personnel were dispatched to the area of US 231 and I-65 after receiving multiple 911 calls of a vehicle crash, according to Crown Point Police.
As officers arrived, the two vehicles involved in the accident were located, a silver 2003 Mitsubishi and a red 2018 Ford. While the crash remains under investigation by the Crown Point Police Department's Crash Reconstruction Team, the preliminary findings show that the Mitsubishi was traveling eastbound on US 231 and the Ford was attempting to make a lefthand turn at the traffic light to enter the northbound I-65 ramp. The two vehicles collided at this intersection.
The driver who sustained fatal injuries in the crash was identified as a 29-year-old male Crown Point resident. His female passenger, who sustained serious multiple trauma injuries, was identified as a 22-year-old resident of Gary. Both names of the occupants are pending notifications.

The driver and lone occupant of the Ford, who also sustained injuries, was identified as Nathan Wilson, age 42, of Kouts, IN.
"This was a very tragic crash scene. Our Crash Reconstruction Team will be continuing with their investigation to determine every aspect of the accident," Crown Point Police Chief Peter Land said.

Crown Point Police were assisted by the Indiana State Police. INDOT. Crown Point Fire Rescue and the Crown Point EMA.
Please follow and like us: