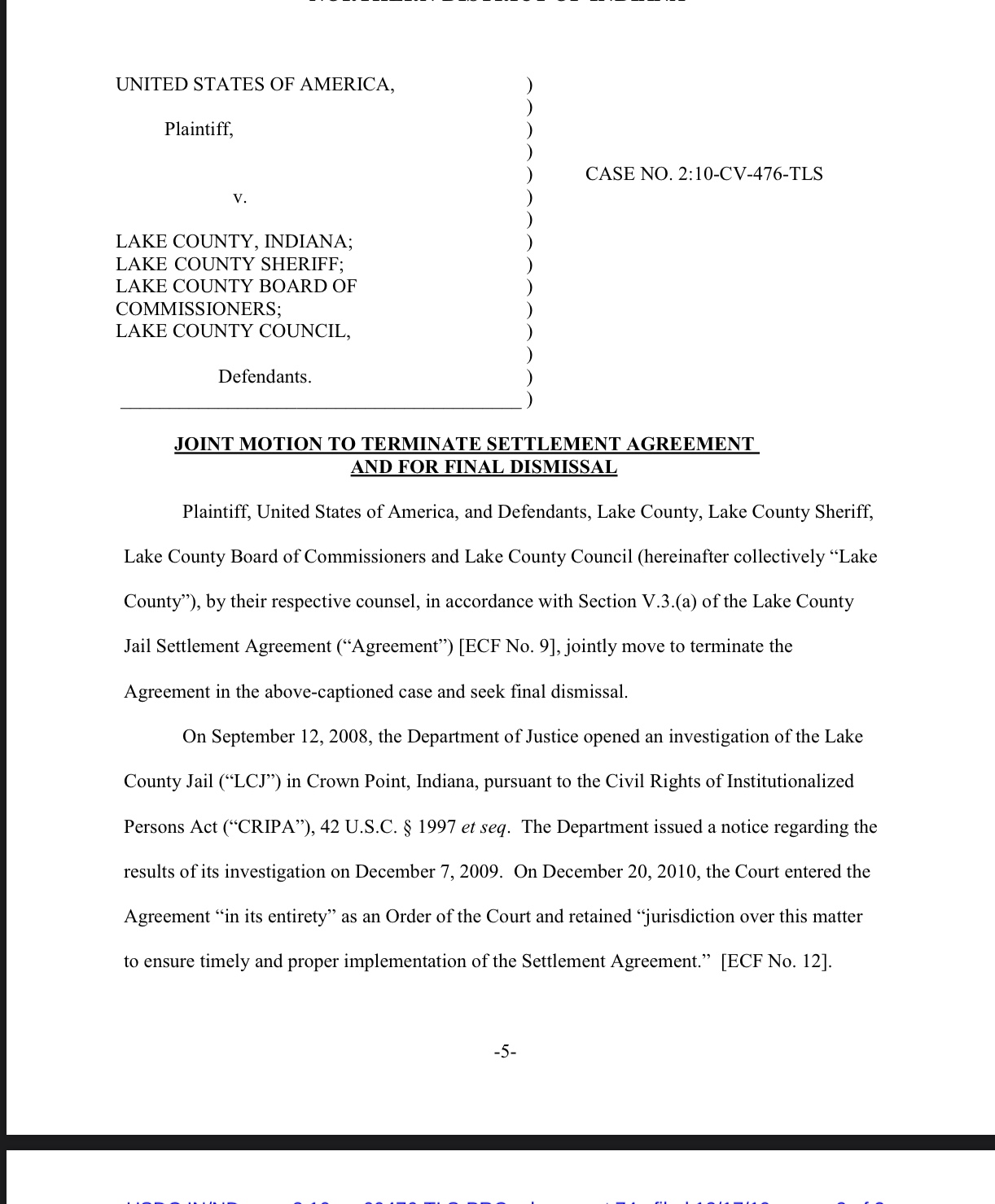 Department of Justice Oversight of Lake County Jail Coming To An End
Lake County Sheriff Oscar Martinez, Jr. is pleased to announce that "oversight of the Lake County Jail by the U.S. Department of Justice ("DOJ") will soon be coming to a close."

A Joint Motion was filed today by the DOJ, the Lake County Sheriff and Lake County with U.S. District Court Judge Theresa Springmann to dismiss the lawsuit the DOJ filed in 2010 that resulted in a Settlement Agreement and ongoing DOJ oversight of the Lake County Jail.

The 2010 Settlement Agreement contains 92 different compliance targets the jail had to achieve and maintain for 1 year to meet the conditions of the Settlement Agreement. In the motion filed before Judge Springmann, the DOJ confirms that the Lake County Jail has "reached substantial compliance with the terms of the Agreement in its entirety" and asks the judge to enter an order terminating the Settlement Agreement and dismissing the 2010 lawsuit.

Sheriff Martinez stated:
"Getting the jail in full compliance with all provisions of the Settlement Agreement was a major goal of mine since taking office in September of 2017. One of my first initiatives as Sheriff was to perform a nation-wide search and hire a professional corrections administrator to run the day- to-day operations of the jail and work closely with me to implement the reforms required to achieve compliance with the provisions of the DOJ Settlement Agreement."

"I'm very proud of the hard work and long hours Warden Michael Zenk, our corrections officers, medical staff, mental health staff, and the other members of our compliance team put in over the last two years. Their dedication ensured that the Lake County Jail met all 92 provisions of the Settlement Agreement and became a model jail facility that continues to meet all constitutional conditions of confinement."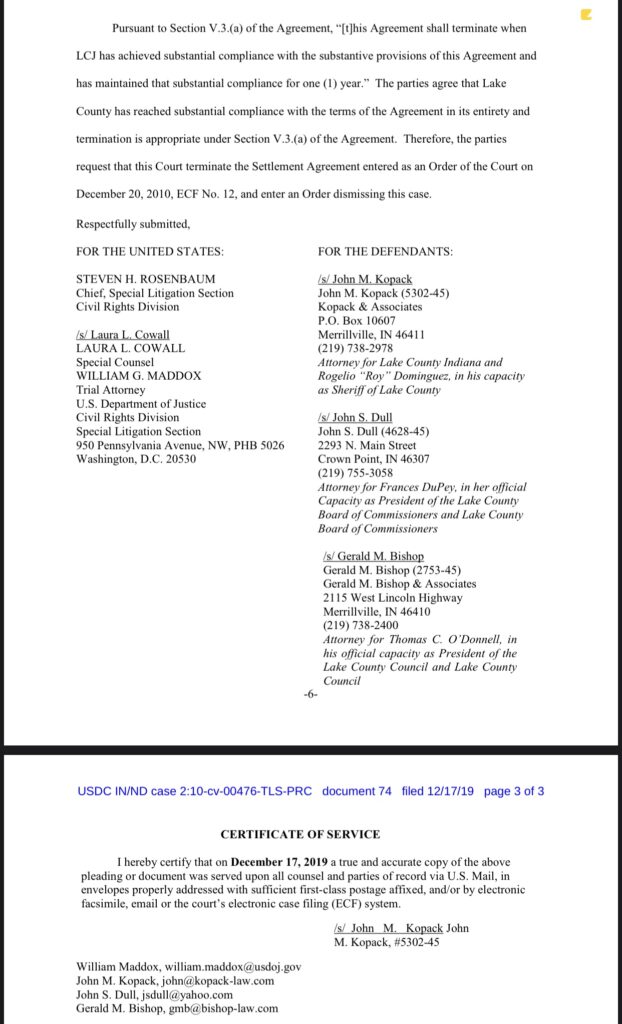 Please follow and like us: