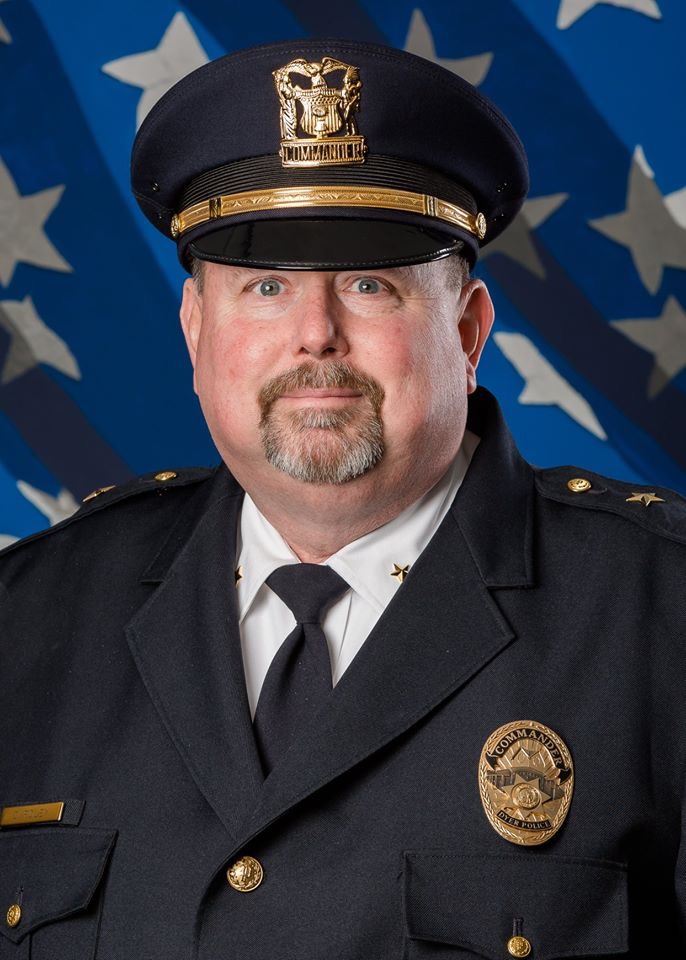 Dyer Police Veteran Don Foley Retires After 30 Years of Service
The Dyer Police Department is honoring the achievements of one of their own today who put in his final 10-42 Friday morning at 10am. Commander Don Foley of the Dyer Police retired Friday after serving on the Department for 30 years. When Foley started in 1990 the town had 16 sworn officers with a population of 8,000.
Dyer Police Chief David Hein told RNS, "Don Foley has served the community for 30 years with pride. He is very dedicated to the law enforcement profession and a loyal partner to all of us. I am proud of his accomplishments and even prouder to call him a friend. I wish him the best in his retirement."
Foley's merits alone distinguish him and are a perfect example of his list of achievements over the last three decades in Dyer. Foley spent 13 years on patrol rising to the rank of Sergeant, which led him being assigned in 2003 to the Detective Bureau where he served 17 years. In 2006 The NWI Major Crimes Task Force was formed and Foley was one of the first group of Detectives to serve on it. Just a year later he become the Leads Manager of the Task Force through 2013 until he was promoted to Commander. Throughout his career Foley also served as a Field Training Officer, PR-24 Instructor, OCAT Instructor, Firearms Instructor, and an Instructor for the first Northwest Indiana Academy.
Commander Foley was also featured on the TV series "Discovery ID" which ran a show on a Dyer Homicide where he was the Lead Investigator.
Foley's merits are exemplary that leave a legacy and bar other officers will no doubt, aspire to. Today Dyer now has 32 officers and a population over 17,000 which has doubled in size since he first signed on force. Foley added, "It's been a privilege and honor to be a mentor, instructor, and student for the NWI law enforcement community."
Paul Goddard – RNS
Please follow and like us: