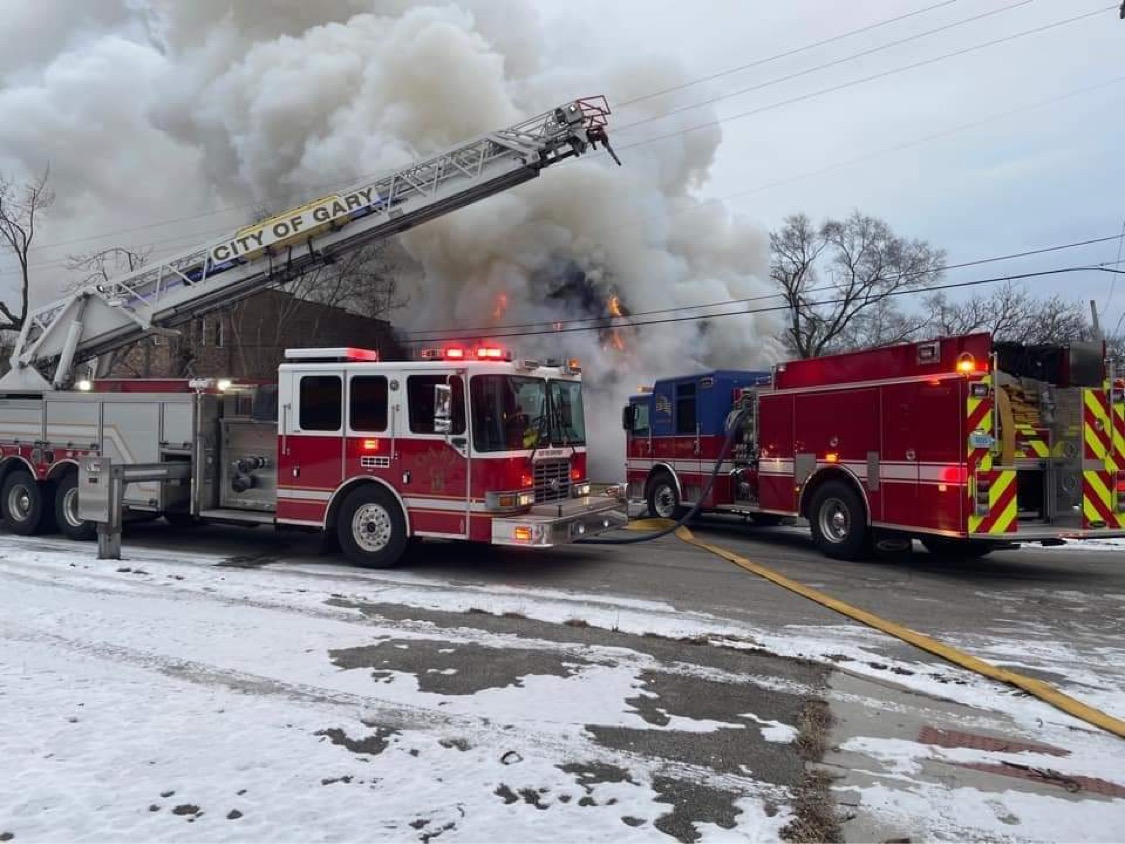 Gary Fire Department Battles Early Morning Blaze Saturday
Around 7:40 AM Saturday, January 22, 2022 Gary Fire Department responded to a structure fire on the corner of 10th Place & Garfield just west of Grant St.
On arrival crews were met with heavy smoke and fire coming out of a two story structure. Crews immediately did a primary search while attempting to quell the flames. The search turned up negative results. An extensive overhaul was conducted as well as secondary search with nothing found. Crews have been on the scene for around two hours. No injuries have been reported.
Neighbors told RNS, "The building was used by the homeless." "It was being used like a motel where they would rent rooms out," neighbors said. The building had no working electricity.
Update – The Gary Fire Department responded back for a possible rekindle around 6:15 PM and found a male DOA inside on arrival. At this time it's believed to be the homeless individual from earlier that was in the home after the initial fire. It's believed he returned hours later.

Please follow and like us: