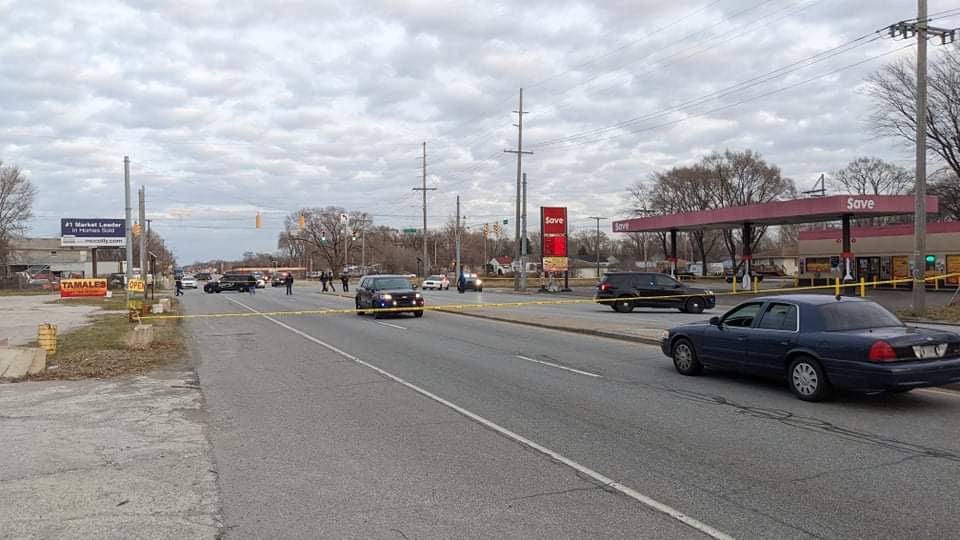 Gary Police Investigating Homicide Tuesday
Gary Police & Lake County Metro Homicide are investigating a shooting that occurred around 2:21 PM Tuesday, near 5th & Colfax, according to Gary Police Lt. Jack Hamady.
Gary Police arrived on scene and located a 20 year old male that had been shot laying at the corner of 500 Colfax Street.  The male appeared to have sustained gunshot wounds and was motionless Hamady stated. Gary Fire Department arrived on scene and advised that the male was lifeless. The Lake County Coroner has identified the victim as Romell Brown, 20, of Hammond.
Gary Police secured the crime scene and while doing so received a call for service in the 500 block of Hamlin Street. The call was for an adult male gunshot victim, Hamady told RNS. Officers arrived on this scene and located a 33 year old male who had sustained two gunshot wounds. This male was transported to Methodist Northlake for treatment and is in stable condition.
Lake County Metro Homicide Detective Sgt. Gonzalez is leading the investigation. Anyone with information about the homicide is asked to call 219-755-3855 or The Gary Police Crime Tip Line at 866-CRIME-GP
Please follow and like us: