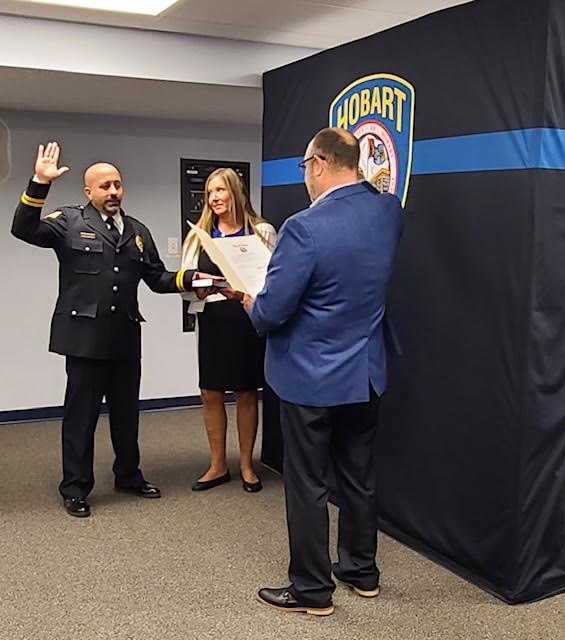 Hobart Mayor Swears In New Police Chief
The Hobart Police Department is proud to announce that Garrett Ciszewski has been appointed and sworn in by Hobart Mayor Snedecor as the City of Hobart Police Chief.  Chief Ciszewski has served as Assistant Chief / Captain since March of 2013.
During his 20 year career in Law Enforcement, Chief Ciszewski served in the Indiana Police Corps, before being hired by the Hobart Police Department in 2002.  Chief Ciszewski has worked as a Patrol Officer and Investigations division before being selected for Captain in 2013.  Chief Ciszewski has served on several committees and is the recipient of several awards throughout his career including Officer of the Year.
Ciszewski is a graduate of Andrean High School and holds a Bachelor of Science degree in Criminal Justice from Ball State. He also holds a Master of Public Affairs degree from Indiana University.  Chief Ciszewski is a graduate of Northwestern University School of Police Staff & Command and a graduate of the FBI National Academy.
Please follow and like us: