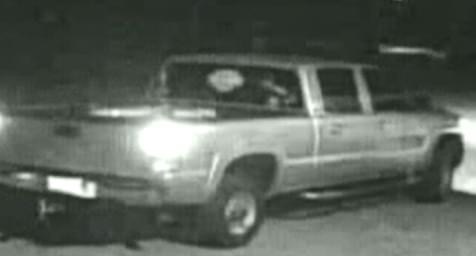 Hobart Police Seek Identity Of "Jam Bandit"
On October 31, 2020, Hobart Police responded to a business located on the 9300 block of East Ridge Road in reference to a theft of several items, according to Captain James Gonzales.
Officers arrived and met with an employee; the employee explained that items on the shelves seemed to have been moved around. The employee reviewed the surveillance video and observed the suspect shown in the surveillance images enter the building and begin rummaging through the jams and jellies on the shelves. The employee reported that several containers of jams and jellies were taken.

The employee stated that the suspect then went to his truck and then backed it up to the firewood bins and it appeared as if he helped himself to some firewood too.
The vehicle appears to be a pewter colored 4 door GMC or Chevy pick-up truck with a large Harley Davidson sticker on the back window and the truck may also have a damaged or missing driver's side mirror.

The suspect appears to be a thin male white with a mustache, he appears to be wearing a multi-colored hooded jacket, a hat, light colored sweatshirt, cut-off pants and dark colored shoes.

Anyone who can possibly assist with the identification of the "Jam Bandit" please contact Sergeant Robert Brazil @ 219-942-4666 or by e-mail at rbrazil@cityofhobart.org

If you suspect or know of anyone committing thefts and feel compelled to share the information with the Hobart Police, you can contact Lieutenant Nicholas Wardrip @ nwardrip@cityofhobart.org or by telephone at 219-942-4485. You can remain anonymous.
Please follow and like us: