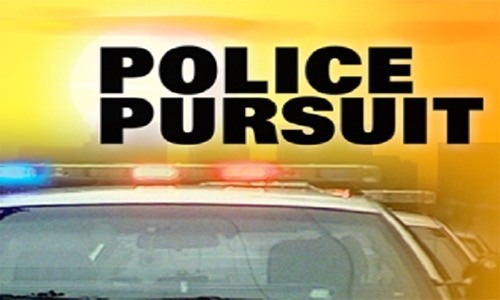 Knife Wielding Hebron Man Runs From Police
The Valparaiso Police responded to the 500 block of Marquette St. Tuesday regarding the report of a subject acting suspiciously near the Montessori Academy of Valparaiso, according to Captain Hall of the Valparaiso Police.
Reports indicated the male was entering and exiting his vehicle repeatedly, spinning around, and yelling, while parked in the academy lot. It was believed the male subject was holding a knife in his hand when observed by witnesses, who had confirmed the male was not a parent and had no reason for being on the private property, Hall stated.
Upon police arriving and locating the male in question, he had again entered his vehicle and brandished a knife at officers who had approached him, Hall said. The male then fled the area in his vehicle, initiating a short vehicle pursuit, which concluded in the 600 block of Wall St.

The male subject was taken into custody and identified as Anthony Priestas, 26, of Hebron. Priestas was transported to and incarcerated at the Porter County Jail on multiple charges of Resisting Law Enforcement, and one charge of Intimidation with a Deadly Weapon.
Please follow and like us: