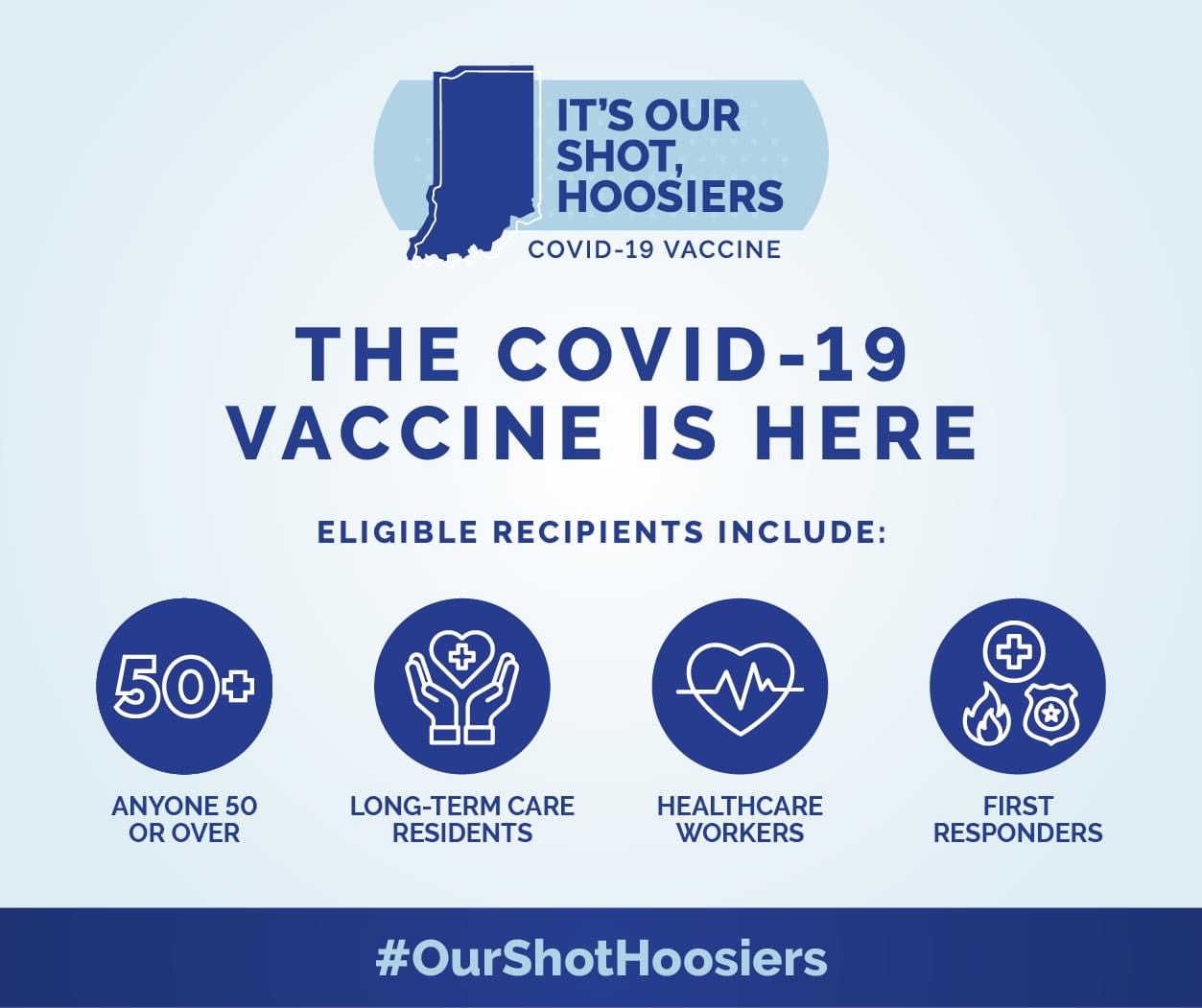 Links For All Teachers To Get Vaccinated
Wednesday at a briefing, Governor Holcomb said governors received word on the latest call with the White House coronavirus task force that teachers would be provided vaccine doses through the federal pharmacy program.
Teachers are asked to visit OurShot.In.Gov if you are over the age of 50 and fall within state guidelines. Teachers under the age of 50 can click the links to register at Walmart, Kroger and Meijer.
Ivy Tech Community College in Sellersburg and the University of Notre Dame will host mass vaccination clinics later this month. Click here to see the full schedule.
Links for vaccine enrollments :
Meijer : clinic.meijer.com
Kroger : kroger.com/i/coronavirus-update/vaccine
Wal-Mart : walmart.com/cp/1228302
Please follow and like us: