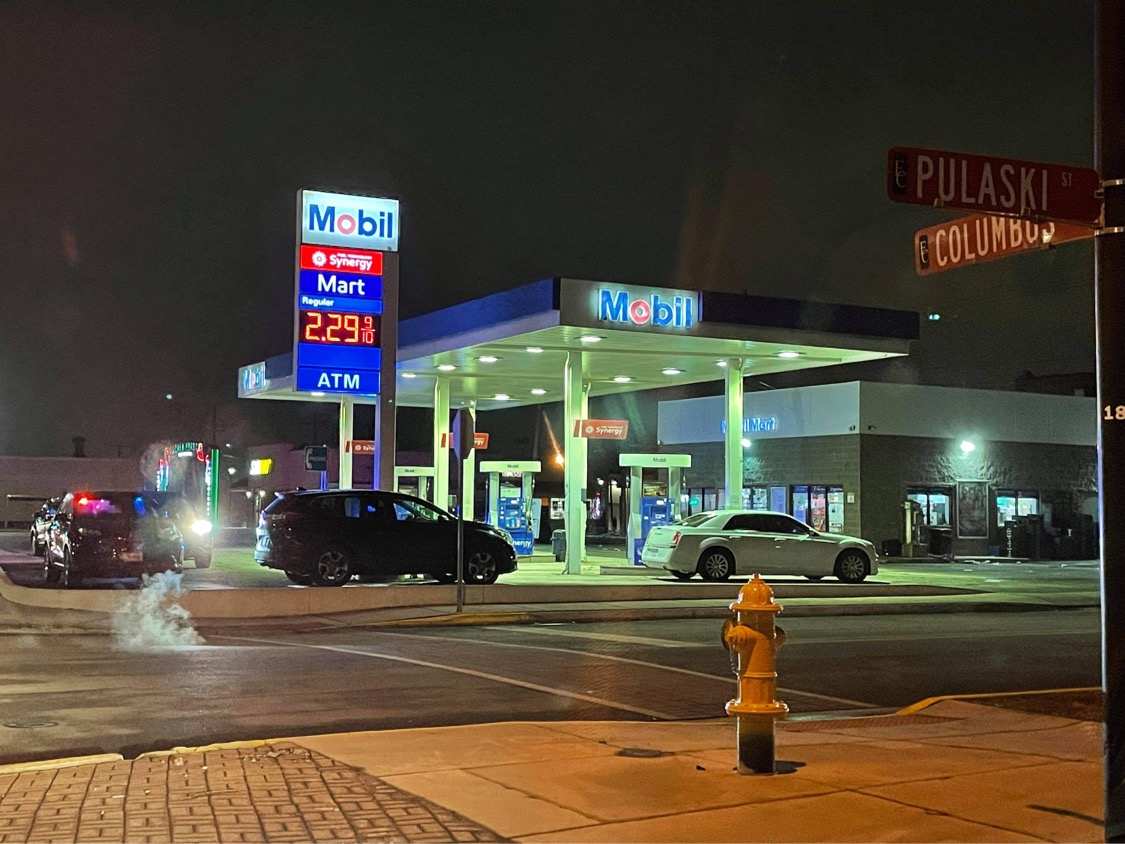 Man Opens Fire At EC Gas Station After A Rock Hit His Car
On Sunday, 01/24/21 at approximately 4:02 p.m. East Chicago Police were dispatched to the area of the Mobile Gas Station located at 2220 E. Columbus Drive, in reference to shots fired, according to Deputy Chief Jose Rivera. Shot Spotter indicated that 3 rounds were fired near that location, Rivera said.
Upon Officers arrival they located a vehicle with a shattered windshield at one of the gas pumps. The vehicle also had a large rock on top of the windshield. While Officers were on scene a male subject identified as 23 year old Edwin Wilson of Terre Haute, Indiana approached Officers and stated that he discharged his firearm at an individual who threw a large rock at his vehicle while he was pumping gas.   
Officers detained Edwin Wilson and recovered his firearm as well as several spent shell casings that were near his vehicle, Rivera told RNS. Dispatch then advised officers that a gunshot victim was down the street on the 4100 block of Butternut. The gunshot victim suffered a gunshot wound to the right cheek and another gunshot wound behind the right ear. The 25 year old victim from East Chicago was transported to St. Catherine's Hospital in serious, but stable condition. 
Officers transported Edwin Wilson to the East Chicago Jail where he is being held on a probable cause aggravated battery charge. The East Chicago Criminal Investigation Division is investigating the case and will be forwarding their case to the Lake County Prosecutors Office to determine if charges will be filed against Edwin Wilson, police said Monday.
Please follow and like us: