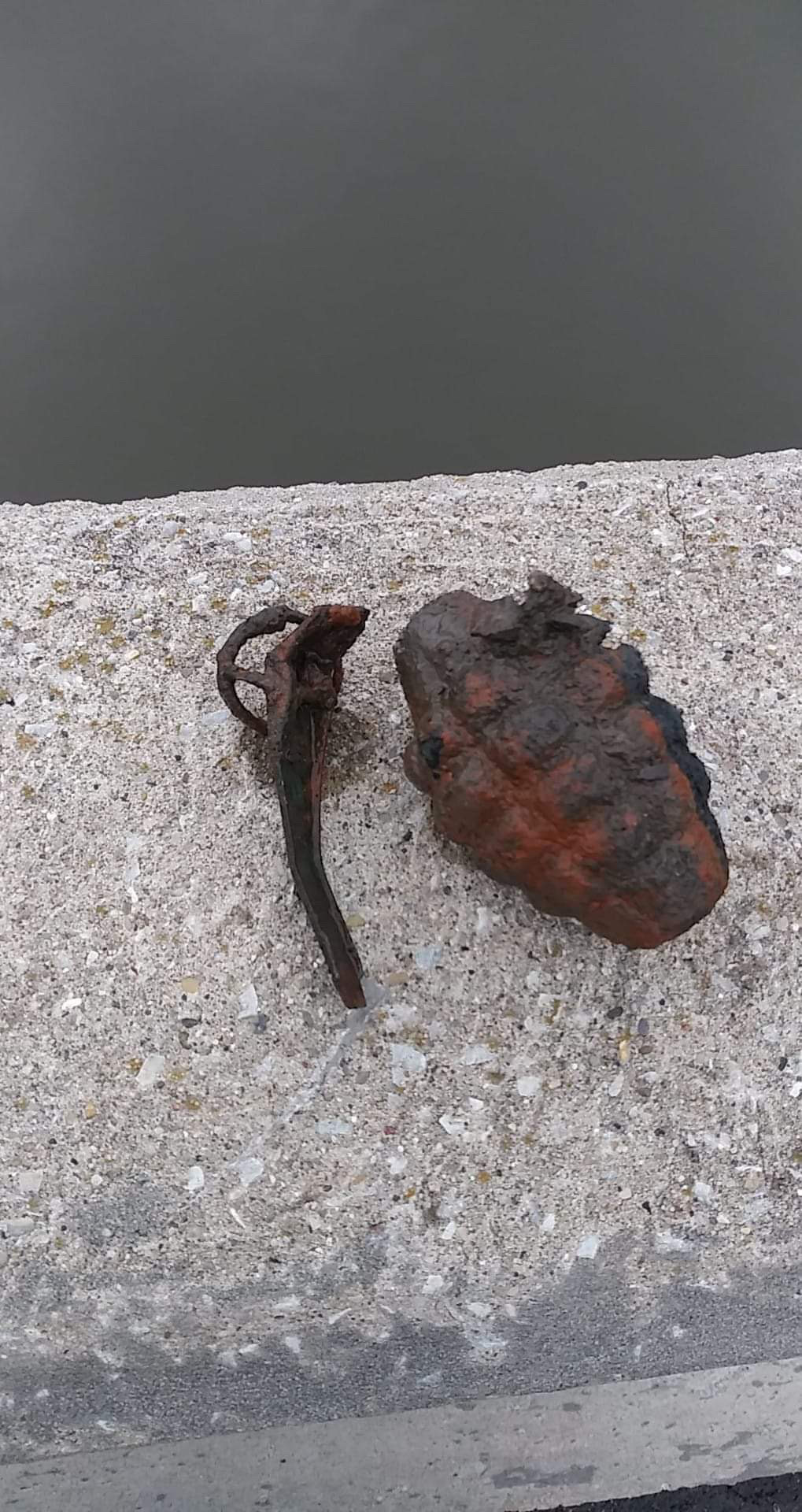 Man Snags Grenade In Gary Magnet Fishing
Around 3:45pm Monday Joe Teague was magnet fishing off the Clark Road bridge on top of the Little Calumet River near 29th in Gary. It was his first day using his new magnet he just received in the mail over the weekend. Most of the day Teague said he was pulling in random car parts, bolts, and springs, nothing to exciting. That all changed quickly on the next pull of the magnet. The catch of the day was something he was not expecting, a grenade. Teague says the pin and the actual grenade were caught on separate casts and not intact together. Teague stated when he pulled it in he immediately called the Gary Police who didn't respond immediately due to call volume and County Police who initially didn't want anything to do with the incident being outside of their jurisdiction when they showed up according to witnesses. Out of pure luck an Indiana Conservation Officer came out the nearby woods and was flagged down by Teague. The Conservation Officer called it in and shut down the bridge with his vehicle till more Gary units could respond to the area including a Porter County Bomb Squad Technician. Teague says when the bomb tech got to the scene he examined the grenade was not sure if it was inert but the grenade was not drilled out and had a solid core. He added you could see the fuse but the trigger mechanism was missing. The Porter County Bomb Tech took the device with him to be X-Rayed for further exam.

Anyone with information on this incident is urged to contact the Gary Police Department 219-881-1209 or the Crime Tip Line at 866-CRIME-GP. 

Please follow and like us: