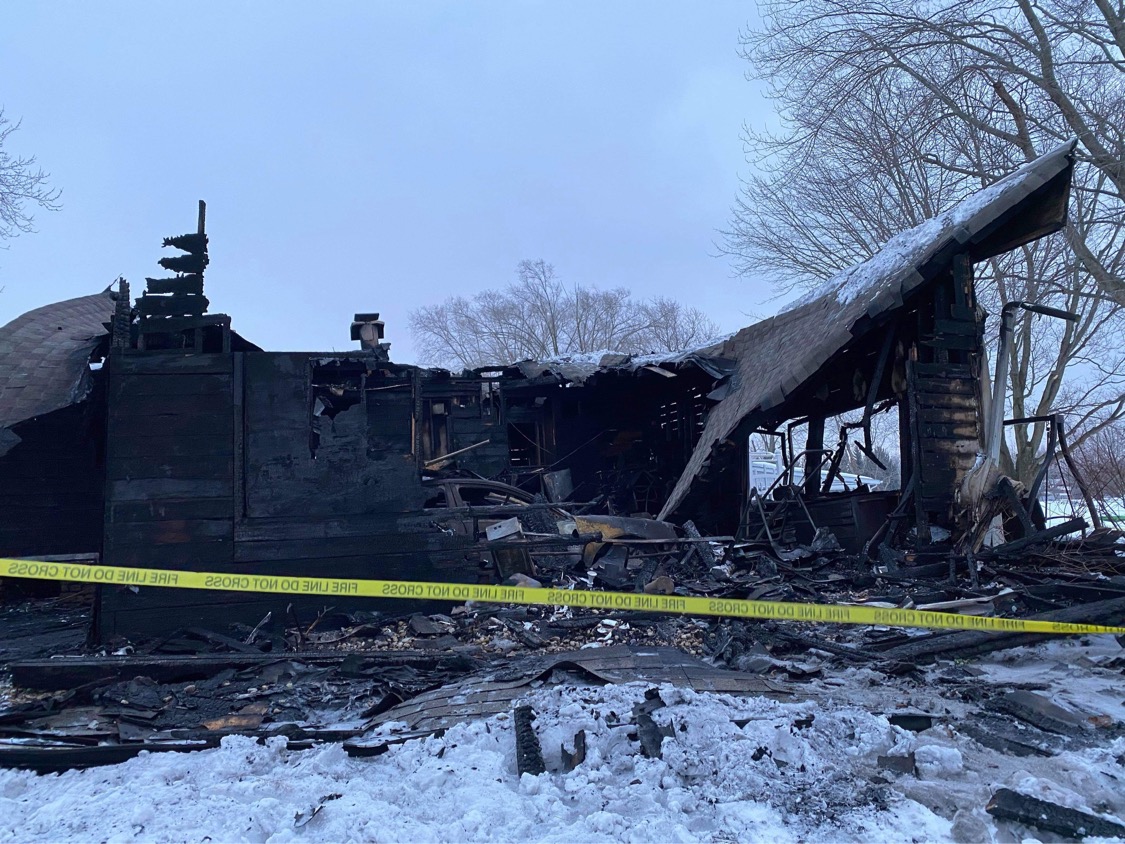 Midnight House Fire Displaces Residents
Shortly before midnight, February 21, 2021 automatic aid units rushed to support Liberty Township firefighters in a garage fire that didn't take long to spread to the living quarters of the house, according to Liberty Township Fire Officials.
First arriving units found two vehicles fully involved inside the garage with heavy smoke and fire spreading to the house in the 90 West block of County Road 850 North. Liberty Fire Chief Brian Duncan arrived on scene and struck a First Alarm and Tanker Plan assignments, as there are no nearby hydrants in the area and a call for additional manpower.

The homeowners were home at the time the fire broke out and states a glow was spotted in the garage window. The homeowners called 911 upon noticing and safely evacuated the residence from any potential harm. Chief Duncan reports the fire was struck within 82 minutes of the first arriving engine company.

The American Red Cross was called to provide humanitarian support to the occupants, as the fire and smoke damaged most of the residence from inhabiting. The State's Fire Marshal's Office was also contacted and is working with Liberty in investigating the cause of the fire. The cause of the fire remains undetermined at this time as both agencies continue to investigate.

Mutual aid companies from South Haven, Chesterton, Porter, Burns Harbor, Union and Portage Fire Departments came to assist in the fire.
Liberty Fire encourages area residents to join their local fire department as more than 80% of the Porter County is protected by Volunteers. Volunteers provide a vital service and helps keep tax rates you provide at a substantially low level to support operations.
Please follow and like us: