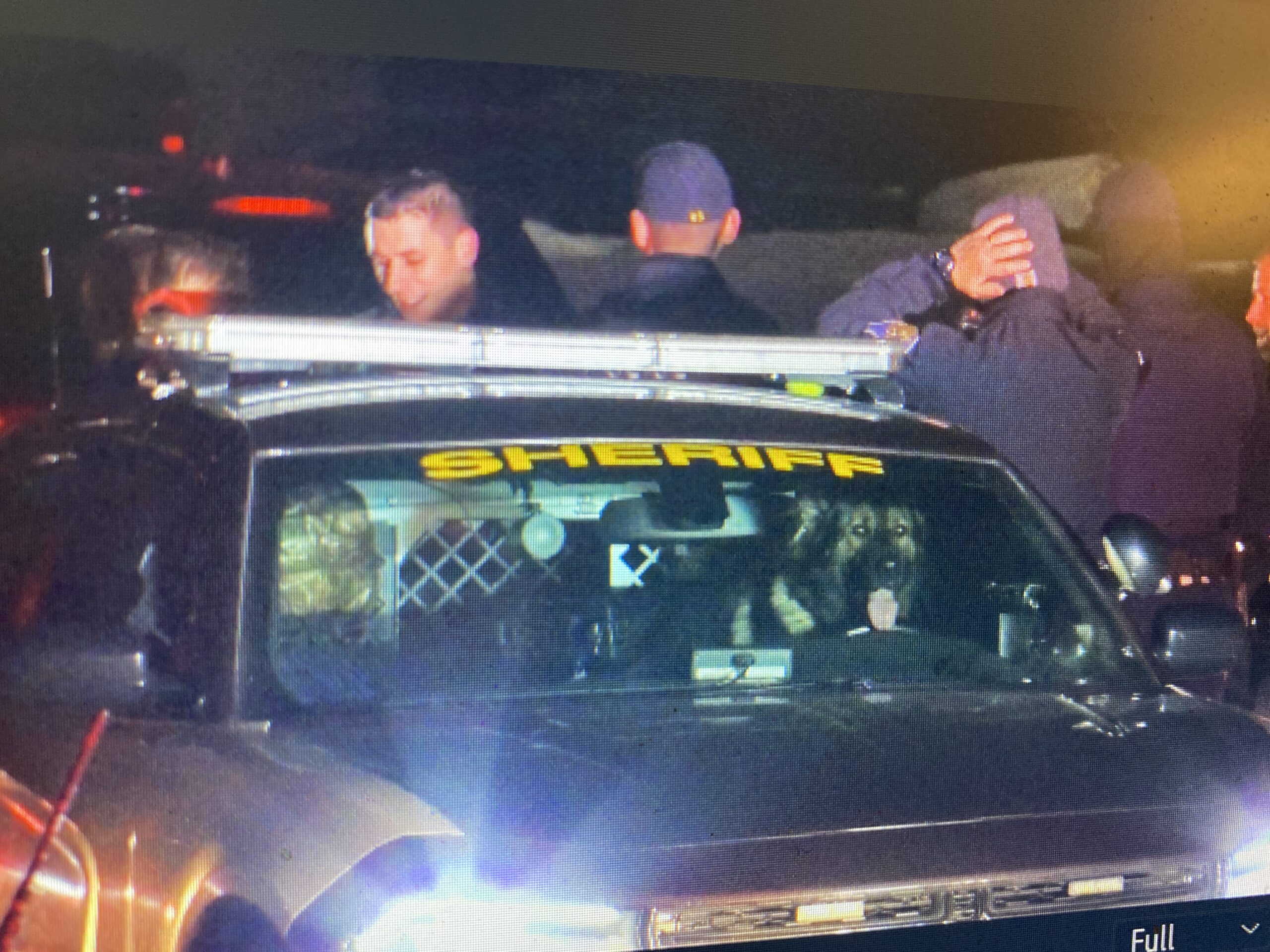 Police Arrest Wanted Man In Griffith Chase
Indiana State Police take down a man wanted for Arson Monday in Griffith.
A black Nissan was found abandoned on 80/94 Eastbound around the 4.7 MM this evening by Indiana State Police. About an hour went by since the vehicle was located and a Hoosier Helper working the area saw a man walking in the vicinity of the abandoned Nissan to which he notified Troopers. The man got into a grey Ford from this location around 8:30 PM and Troopers in the area for a crash began following the Ford. The Trooper then proceeded to get behind the vehicle to make a traffic stop. The vehicle fled southbound on Cline into Griffith where he bailed on foot near 35th and Griffith Blvd.
Multiple agencies began to search the area for the wanted individual. The suspect was located hiding in some bushes in a front yard on the 1900 block of N. Lafayette. Officers surrounded the house where the subject would not obey commands. A Lake County Sheriff K9 and Indiana State Police K9 bit the suspect who still was fighting with officers. An officer then tased the suspect and he was taken into custody.
The suspect was transported to a local hospital for treatment for the bites. The warrant was for residential arson in Lake County. The suspect has been identified as Rebuen Wilson from Gary. Wilson was also charged with Resisting.
Please follow and like us: