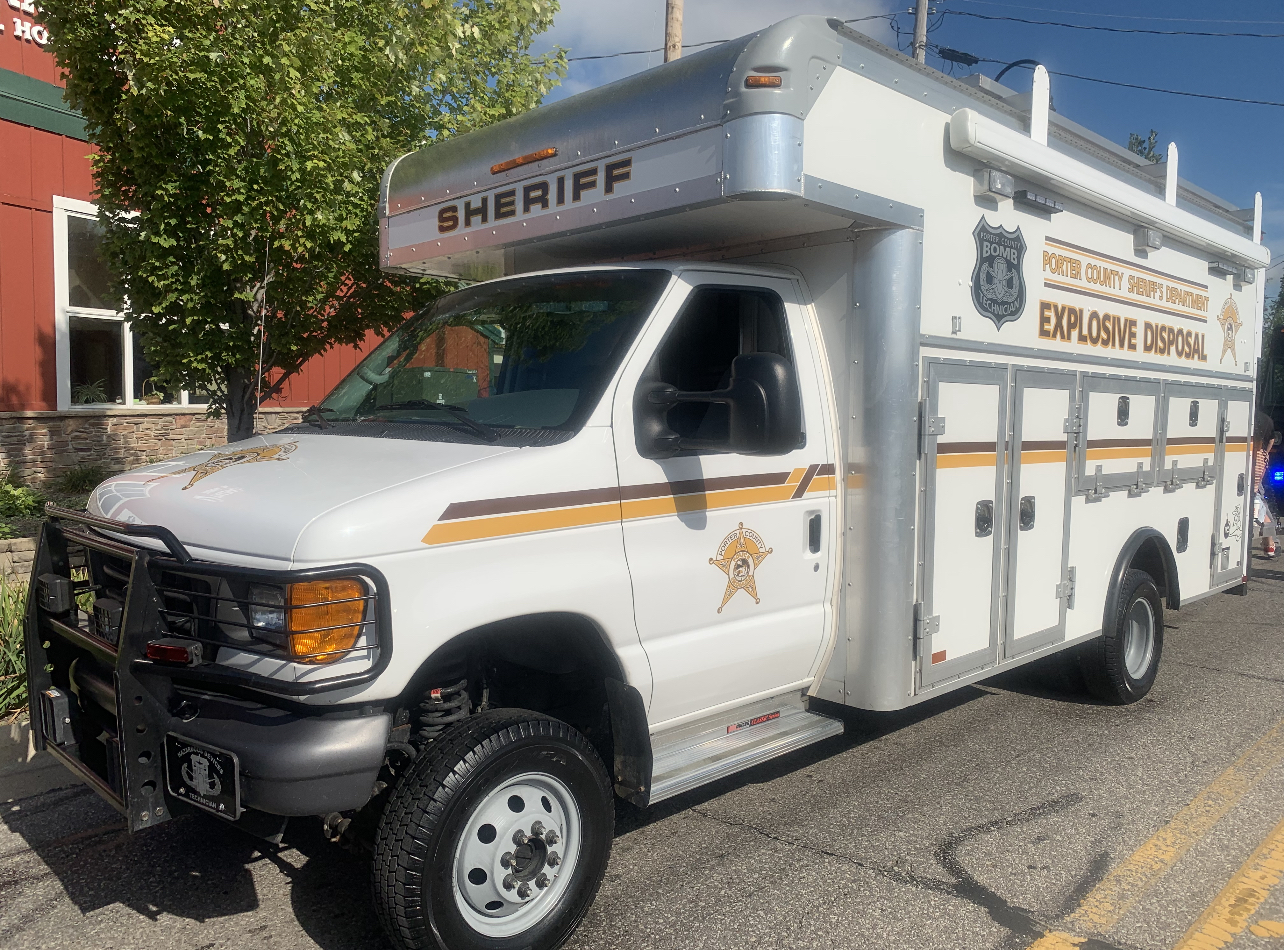 Porter County Bomb Squad Works 7 Counties
Porter County Sheriff Balon would like to recognize the hard work of the Porter County Sheriff's Office Bomb Squad. The Squad is comprised of 4 technicians and 4 non-technicians from the Porter County Sheriff's Office, Lake County Sheriff's Office, Portage Police Department, and Indiana Department of Natural Resources.
In Northwest Indiana, the Porter County Bomb Squad handles calls for service for 7 counties (Lake, Porter, LaPorte, Starke, Jasper, Newton, and Pulaski) and they average approximately 30 calls of service per year.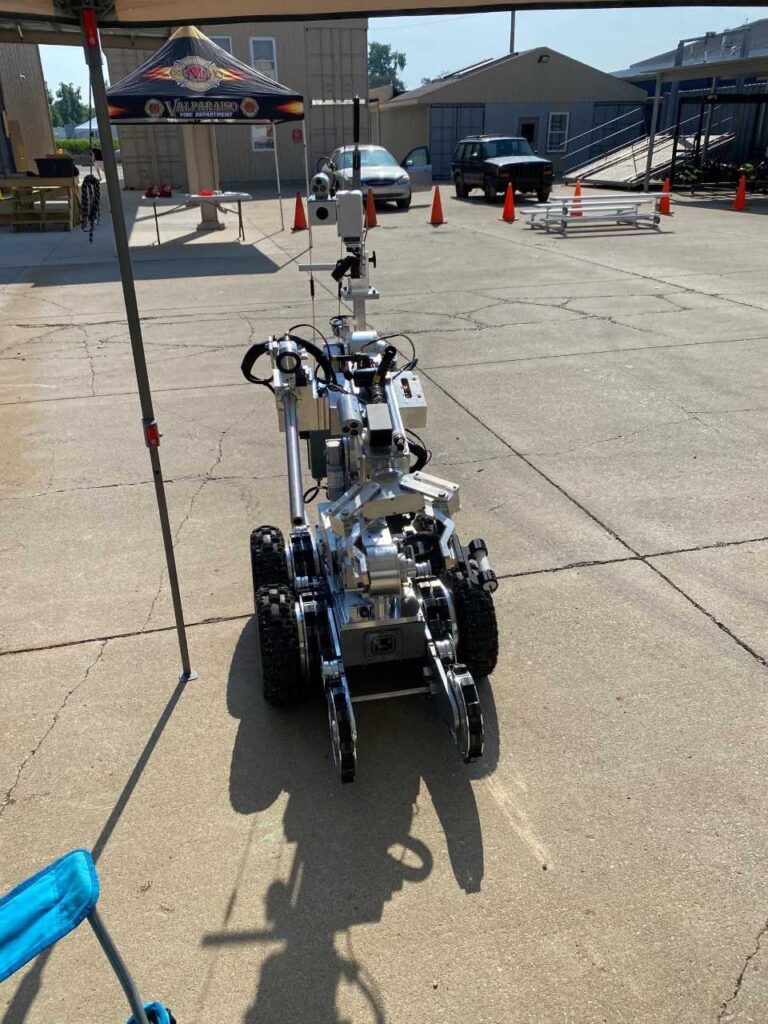 There has been a recent increase of calls for service of citizens locating explosives in the past few years, whether by accident or intentionally, for example, using a metal detector / technology to locate objects underwater.
If a citizen finds anything that resembles a military ordnance, it's best to call the local jurisdiction. Often Veterans bring items home from their service / tour of duty – sometimes they are inert, but some are live explosives. Items that may be considered family heirlooms could contain hazardous energetic material. In addition, if an explosive is found underwater, this does not mean it cannot detonate – many military ordnances are waterproof.
Please follow and like us: